In 2016, I visited 18 wine regions as part of my Around the World in 80 Harvests mission. As this is a three year worldwide trip, I wanted to break down some of the wine highlights from each year and give you one fantastic list of wines to try each year. Here are the 80 top-scoring wines I tasted from regions in the US, Canada, Mexico, Argentina, Chile, Brazil, Uruguay, Bolivia and Peru over 2016. I definitely recommend you check them out in 2017.
I don't particularly like points (we had enough of that at school, didn't we?) but for those who like to have numbers in your life, all of these wines scored the equivalent of 90+ points (or 17+ on a scale of 20, considered 'Highly Recommended' or better) relative to their price category. Wines with a 🌟 are considered Outstanding (or 95+ points, or 18.5+)  While there were lots of high-scoring wines, this selection features 80 highlights and my top recommendations of wines that reflect their region and its 'terroir', or else are taking it in a new direction.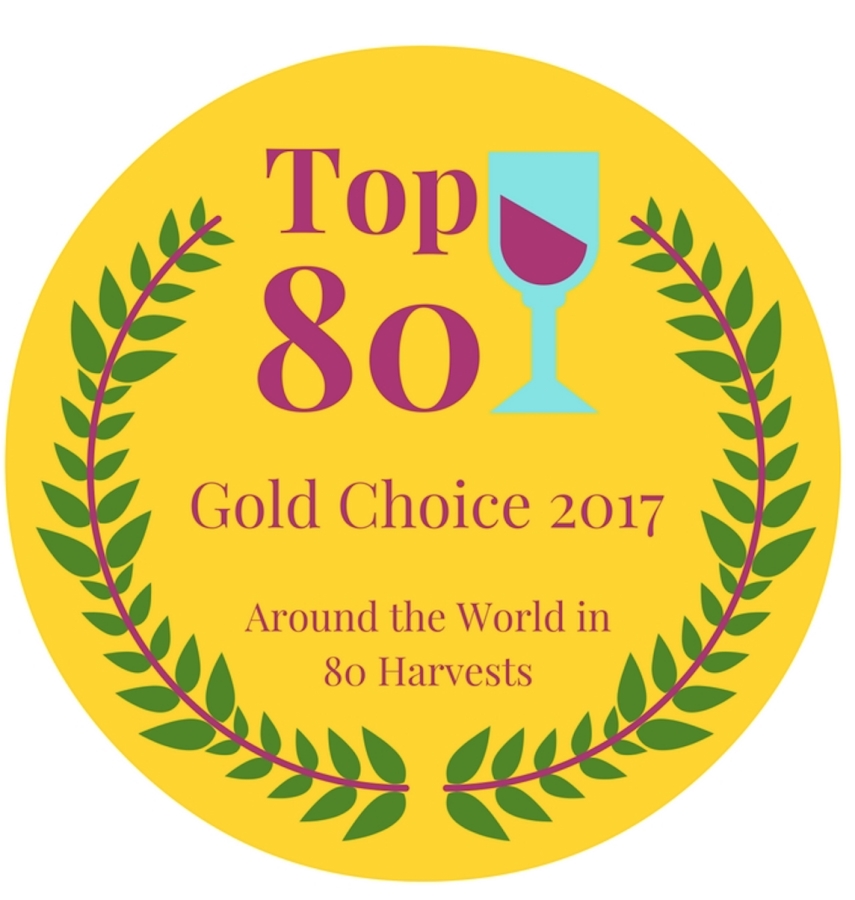 Countries, producers and regions are organised alphabetically. You can skip forward with the link below. At the very bottom are some Special Awards.
Argentina (Cafayate, Rio Negro, Uco Valley)
Bolivia (Tarija)
Brazil (Vale dos Vinhedos)
Canada (Okanagan, Ontario)
Chile (Apalta, Itata, Puente Alto, San Antonio)
Mexico (Baja California)
Peru (Ica)
Uruguay (Canelones)
USA (California, New York, Oregon, Washington)
Price Guide:
$ = less than US $20
$$ = US $20 – $40
$$$ = over US $40

Argentina
Cafayate
Amauta is the younger line of El Porvenir, and it is abounding with fresher fruit character. This is their latest blend – 50% Cabernet Franc and 50% Malbec – and it is filled with red fruit and spices and has an almost crunchy finish. Vibrant and bright, showing some of the energy of Cafayate. It's a bargain.
Check out our tips on Torrontes with El Porvenir's Lucia Romero

Piattelli: Grand Reserve Malbec 2015 $$
This Malbec is the result of work on a new vineyard with a unique calcareous streak in its soil. The altitude of Cafayate and the powerful sun gives this wine a deep colour and richness with much darker fruits. If you haven't tried Malbec from Salta yet, this is a top example.
Take a look at our interview with winemaker Alejandro Nesman from the vineyard
Enjoy a masterclass on Argentine empanadas and Torrontés with Piattelli's chef
Rio Negro
These biodynamically managed old vines dating back to 1932 are the secret to Chacra's success. Owner Piero Incisa della Rocchetta (of Super Tuscan Sassicaia fame) likes minimal intervention winemaking, leaving the Pinot Noir fruit to speak for itself: nuanced, delicately floral, fresh red and black fruits, fine tannins matched with bright acidity. Seductive.
Watch our full length video interview with Piero Incisa della Rocchetta

Marcelo Miras: Trousseau Nouveau 2015 $$
This is an unusual variety to find outside of Portugal and the Jura. However historically there have been significant plantations in Rio Negro. Most of the old vines have been lost, but Marcelo Miras is one of the handful of winemakers giving Trousseau (also known as Bastardo) a new lease of life. This light wine has fresh acidity, bright cherry and earthy notes – reflecting the milder climate of Rio Negro.
Watch our interview with Marcelo Miras (in Spanish/en Español)

Noemia: Noemia 2013 $$$ 🌟
This is a beautiful Malbec that shows the great complexity of old vines. The grapes for this wine came from small lots of own-root vines that were planted in 1932. Richly concentrated with red fruit, floral notes, and firm tannins, the wine is still young but its finesse and elegance makes it enjoyable today.
Learn more about the potential of Rio Negro with winemaker Hans Vinding Diers
Uco Valley
The Catena Zapata family planted Chardonnay in this Gualtallary vineyard back in the 90s, and today they are making two of the finest Chardonnays in Argentina: White Bones comes from soil containing calcareous deposits and fossilized bones, while White Stones originates in an old riverbed. Bones is my favourite with its voluptuous, rich mouthfeel, mineral acidity and elegant notes of lavender, lemon peel and white peach.
Discover the differences between the terroirs of Bones and Stones with winemaker Luis Reginato

Matías Michelini isn't a winemaker who plays by the rules. Demente (meaning 'insane') is a madcap co-fermentation of Cabernet Franc and Malbec with different harvests of the varieties coming in over a six week period. Matias is a believer in concrete eggs, so this wine sees little oak. You get the electric acidity of Gualtallary with red fruit, dark fruit, savoury notes and spice, as well as a dried herb, floral finish. It's quite a ride!
Get under Matías Michelini's wine philosophy with this video interview (in Spanish, subtitled)

Zuccardi: Aluvional, Paraje Altamira 2013 $$$ 🌟
This is part of Sebastían Zuccardi's terroir series of Malbec wines. Paraje Altamira has alluvial soils with large rocks which are covered with a layer of limestone. The resulting wine has a concentrated expression of red fruits with graphite notes and an elegant floral character typical of the region. It is a beautiful and classic Uco Valley Malbec.
Winemaker Sebastían Zuccardi talks us through the terroir of the Uco Valley in this video, and a single vineyard Malbec tasting in this video.
Bolivia
Muscat of Alexandria is the queen of grapes in Bolivia. It is usually used for Singani production. However a handful of producers are using the high-quality Muscat grapes for still wine and this one is a shining example. Bright, exuberant nose with floral jasmine notes and an aromatic mouth that has bright acidity and good length. An exciting new direction for Bolivian white wines.
Learn more about Bolivian wines, varieties and main wine region with this feature
La Concepción: Cepas de Altura Syrah 2013  $$
Syrah is one of the best adapted red varieties in Bolivia, and this is top wine from La Concepción. The winery respects the fruit-forward character by ageing it just 4 months in barrel. Explosive notes of dark forest fruit and blueberries meet a peppery spine of tannin with a fresh finish elevated by the high acidity.
Want to know more about Bolivian terroir? Watch this video interview with La Concepción's Claudia Morales
Brazil
Cave Geisse: Terroir Nature N/V $$$ 🌟
Coming from one of the real maestros of sparkling wine in Brazil, this is one of Mario Geisse's top sparkling wines from Pinto Bandeira. A traditional method, 50/50 Chardonnay-Pinot Noir blend that spends 42 months on the lees, resulting in an incredibly complex and intense sparkling wine. Geisse has been one of the great disciples of the quality of Brazilian sparkling wine, and this bottle is delicious bubbling proof.
Learn more about Brazil's potential for sparkling wine with Mario Geisse in this video interview (subtitled, in Spanish)
Miolo: Quinta do Seival Castas Portugueses 2013 $$
It's perhaps surprising how few Portuguese varieties are grown in Brazil considering its heritage, but here is an example of a great Portuguese-style blend from Brazil. Touriga Nacional and Tinta Roriz make a fragrant blend with typical floral notes and a freshness of fruit but a tight and firm structure. It's a great direction for Brazilian wine.
Find out more about Brazil's wine regions and producers in this feature
Pizzato: Vertigo Brut Nature Branco Tradicional 2013 $$$
Pizzato is known for his Merlot (try DNA99) and Chardonnay (try Legno) but what blew me away at our tasting was his zero-dosage, unfiltered bubbly. Still sitting on the lees and proudly cloudy, this traditional method sparkling wine is predominantly Chardonnay with 15% Pinot Noir. It is characterful, complex and mouth-filling. Definitely one to enjoy with food.
Get to know Vale dos Vinhedos terroir with this 360° tour by Flavio Pizzato
This Vale dos Vinhedos blend from boutique family winery Lidio Carraro is only made in good vintages. A Merlot, Cabernet Sauvignon, Cabernet Franc and Tannat blend, it sounds like it is going to be an overwhelming wine but their philosophy is no oak ageing and so the power comes only from the fruit. The result is a rich wine with dark fruit, savoury notes and spice, with a long finish and the region's trademark acidity.
Learn more about the climate, soils and wines of Vale dos Vinhedos in this video interview with Patricia Carraro
Canada
Niagara, Ontario
Bachelder, Wismer Vineyards, Block 1, Chardonnay 2013 $$ 🌟
Thomas Bachelder's collection is a tale of three terroirs: Niagara, Willamette Valley and Burgundy. He makes Pinot Noir and Chardonnay in each of them, making a clear declaration that he believes in the nuance and subtleties of each region for these varieties. Each place holds its own intrigue, and this Wismer Chardonnay is an absolute triumph for Niagara: rich warm orchard fruit and creamy lees blend with a fresh acidity and a mineral finesse.
Thomas Bachelder tells us what he thinks unifies and differentiates each region in this video interview

Flat Rock Cellars

: Gravity Pinot Noir 2012 $$
Pinot Noir is the name of the game at Flat Rock Cellars, and this Pinot has a nice balance of juicy red fruit with flinty, graphite notes and a textural mid-palate. It has weight in the body and a spicy tannic backbone, but the acidity keeps the finish fresh and smooth. It also comes in at just under USD $23, making it an excellent value Pinot Noir and nothing to be sniffed at!
Flat Rock Cellars President Ed Madronich talks about the Niagara wine industry in this video interview

Malivoire

: Small Lot Gamay 2015 $
Malivoire set the benchmark for Niagara Gamay and this small lot production is a fresh and crunchy wine at great value under USD $20. Bright, almost explosive, cherry fruit and peppery spice, it has a fresh mouthfeel with lots of berry fruits and a smooth, almost graphite note on the finish. This is a really well-made wine that doesn't mind being a little fun too! 
Owner Martin Malivoire and winemaker Shiraz Mottiar talk about the terroir on the Bench and the potential of Gamay in this vineyard interview

Ravine Vineyard

: Brut N/V (2011) $$
Ravine also makes great Chardonnay and Pinot Noir as still wines, but this bubbly shows some of Niagara's great potential for sparkling wine. This is a wonderfully complex sparkling wine thanks to couple years on the lees and from 20% of the base wine undergoing oak ageing. Pinot Noir (60%) and Chardonnay (40%) offer crisp orchard fruit and citrus notes as well as those more developed brioche aromas and a mineral finish.
Winemaker Marty Werner talks about the formation of Niagara's wine region in this video interview

Southbrook: Poetica Chardonnay 2013 $$ 🌟
Poetica is a delicious Chardonnay made by renowned biodynamic winemaker Ann Sperling. It shows Niagara's real potential for making world-class wines from this classic Burgundian variety. Wild honey with fresh peach notes warm the nose and a voluptuous and smooth mouth would like silky almond milk if it weren't for the thirst-quenching acidity. Irresistible now but will undoubtedly age well too.
Get Ann Sperling's thoughts on biodynamic viticulture in Canada in this video interview with her

Stratus: Stratus White 2013 $$
A blend of Chardonnay, Sauvignon Blanc, Sémillon and Viognier, this is a complex, rounded white wine with a creamy peach character and white flowers from the barrel-aged Chardonnay and Viognier, the oiliness and beeswax of Sémillon and the bright acidity of Sauvignon Blanc. French winemaker J-L Groux is a fan of cellaring his white blend, and it certainly has the potential to age well.
Find out why JL Groux is a believer in blends and how he compares Niagara to his home of the Loire, France, in this video interview

Tawse: Van Bers Cabernet Franc 2011 $$ 🌟
This beguiling Cabernet Franc is elegant and feminine with plenty of bright fruit, graphite and perfume on the nose, but it has real weight and an electric spine of fresh acidity.  Dark and attractive, this is exemplary cool climate Cabernet Franc and Tawse nails it, as they do with so many of their wines. Their Chardonnay was another highlight in 80 Harvests.
Winemaker Paul Pender gives us his insight into Niagara terroir in this video interview
Okanagan, British Colombia
Harry McWatters is a Meritage man, whether you are making those blends red or white. In this case, the white, Time Meritage provides great value, coming in at just under USD $20. It has an attractive blend of Sauvignon Blanc (68%) and Sèmillon (32%). The cooler climate in Okanagan keeps the fruit expression lively with aromas of fresh apricot, melon and orange, while (partial) barrel fermentation mellows the wine, giving it an attractive richness.
Harry McWatters, one of the pioneers of the Okanagan industry, and his daughter Christa-Lee, a leader in today's industry, discuss the future of Okanagan in this interview
With a boutique portfolio of Chardonnay and Riesling, husband and wife winemaking team Rhys Pender MW and Alishan Driediger are producing some of the top bottles in the Similkameen. They are hard to find, but worth the hunt. This Pied de Cuve is a natural wine: a Riesling left to its own devices, to ferment with native yeast in the vineyard after being crushed by foot. It has a wonderful nose with savoury notes and warmer citrus aromas. The mouth is deliciously textural with a mineral, almost gunflint, feel and punchy acidity.
Meet Alishan and Rhys in this vineyard interview where they talk about what makes the Similkameen special
This is the winemaker's ode to Bordeaux's Right Bank and it isn't far off. This rich and concentrated Merlot-led blend has juicy black fruit notes that are lifted with spices, forest herbs and a refreshing acidity from Cabernet Franc and Cabernet Sauvignon. The fruit mainly comes from Osoyoos in the warmest part of Okanagan, which really is a world apart from the cooler sites near Mission Hill's winery. Give this wine time to unfold.
Winemaker Darryl Brooker discusses the patchwork of different terroirs in Okanagan and the myriad of wines in this video interview
Okanagan Crush Pad is the wild child of Okanagan's wine scene, using non-conventional winemaking techniques and offering a state-of-the-art crush pad for other independent winemakers to get creative too. Many wines in their portfolio scored very highly for me in 2016's tasting, however this wine is the one that really stood out. A natural wine made from 100% wild-fermented Sauvignon Blanc, it has an intense and aromatic nose of fresh hay, wild flowers and tropical fruit, and a very textural mouth with gripping acidity and a long finish. Great stuff!
Okanagan Crush Pad's David Scholefield talks about terroir and the future of Okanagan in this video interview

Quails' Gate: Rosemary's Block Chardonnay 2014 $$
This beautiful white is winemaker Nikki Callaway's homage to Burgundian Chardonnay: it has fine notes of lavender and lemon peel with the richness of buttered brioche and honey. This barrel-aged, vineyard selection produces a complex and full-bodied wine balanced out with fresh citrus notes in the palate and a long, mineral finish. A foodie wine.
Learn more about visiting the Okanagan valley in this guide to the region

Tantalus: Old Vine Riesling 2014 $$ 🌟
Tantalus produce not only excellent Riesling, but also great Chardonnay, Pinot Noir and bubbly (including a great sparkling Riesling!) This is the latest edition of their small production Riesling from a block of vineyards planted in the 70s. A captivating nose of beeswax and lemon peel sits beautifully with those oh-so-good petrol notes, and the mouth is concentrated with warm citrus fruit and a savoury, mineral lick underneath. This is a great Riesling, and shows Okanagan's real potential for the variety. Having tasted the 2008 Old Vine Riesling, I would place my bet that this wine will quite happily live at least 20 years in the cellar.
Get a 360° tour of Tantalus' vineyards and old Riesling vines with winemaker David Paterson in this video
Chile
Apalta
Lapostolle: Collection Carmenère Apalta 2013 $$ 🌟
Apalta is a prime spot for Carmenère, and this is one of the finest examples: dark berries and earthy notes with graphite and a sprinkling of roasted pepper finish in a long and silky mouth. Part of a single-vineyard series of Carmenère from around Chile that is well worth discovering, as is the single-vineyard series of Syrah. Ideal for terroir-ists.
Winemaker Andrea León describes how differences of terroir impact Chilean Syrah in this interview, and the key to Apalta in this video

Montes: Outer Limits, Wild Slopes, Red Wine CGM 2013 $$
This is one of the most extreme plantings in Apalta – not only is it on the steepest slopes, but Montes also planted Carignan, Grenache and Mourvèdre in a famous micro-region where you can charge five times as much for your Syrah. The risk, however, has paid off. This is a spicy, juicy and refreshing blend filled with wild fruits and herbs. A new direction for Apalta, and a delicious one at that.
Aurelio Montes tells us what makes Apalta unique in this video interview overlooking the vineyard
Itata
De Martino: Tinajas Viejas, Muscat 2015 $$ 🌟
De Martino isn't just rescuing old vines, but also old traditions with this wine. Aged in traditional century-old tinajas (amphorae), this Muscat is made with skin contact as it was in years gone by. A wonderful structure with tannins, this orange wine also has the feminine aromas of Muscat, including jasmine, chamomile, apricot and honeycomb. A fabulous homage to Itata.
Learn what makes Itata special in this video interview with winemaker Marcelo Retamal

Pandolfi Price: Los Patricios Chardonnay 2013 $$ 🌟
The Pandolfi Price vineyard is further inland in Itata, where a unique volcanic patch of basalt soils work in combination with 30-year-old vines to produce a very distinctive Chardonnay. This is a top drop with a combination of mineral character, including smoke and gunflint, fresh orchard fruits; and a warming drizzle of honey and butter. Complex yet balanced.
Discover the secrets of Itata's terroir with winemaker François Massoc in this video interview; and learn about the history and place of Itata with owner Enzo Pandolfi in this video interview

Rogue Vine: Grand Itata 2014 $$
Rogue Vine is part of a greater project by Chilean winemaker Leonardo Erazo to revalue the old vines and small producers of Itata in southern Chile. This red comes from old vines of Cinsault and País from the granitic soils of the southern part of Itata, and has a wild and distinguished character. Minimum intervention winemaking lets the floral notes and red fruits jump out from the glass and the palate has a weight and grip that leaves a lasting impression. Really cool stuff.
Discover more about Itata's terroir with this infographic
Puente Alto, Maipo
Almaviva: Almaviva 2013 $$$ 🌟
Puente Alto is Chile's most acclaimed micro region, and Almaviva has a lot to do with its reputation. This 2013 blend of Cabernet Sauvignon, Carmenère, Cabernet Franc, Petit Verdot and just a smidgen of Merlot, is a medley of bramble fruits and spice, with a full and round body that is perfectly balanced with juicy tannins and a smooth, long finish. Complex and time-worthy.
Take a retrospective look at the Almaviva vintages and characteristics of Puente Alto with winemaker Michel Friou in this video interview
Errázuriz: Viñedo Chadwick 2014 $$$ 🌟
The Chadwick family converted their polo field into a vineyard in 1992 after seeing the acclaim of their winemaking neighbours in Puente Alto. Since 1999, they have been making accomplished Cabernet Sauvignon from the single lot. 2014's vintage shows beautiful berry fruits on the nose, spice and perfume, bright acidity, with a long and elegant finish.
Meet winemaker Francisco Beattig and learn about the terroir and the recent vintages of Chadwick in these video interviews
San Antonio/Casablanca
Another rule-breaking wine from the Pablo Morandés (father – Snr – and son – Jnr), which proves that sometimes going against the grain can taste magnificent. EnREdo takes two aromatic varieties that grow well in Casablanca – Riesling and Gewüstraminer – and turns them on their head: making them into an orange wine with power and structure, with those sublime aromatics, of course. Pablo Morandé Snr broke Chile's status quo by planting in a cool coastal environment, and Pablo Morandé Jnr breaks it again with his unconventional winemaking techniques.
Get Pablo Morandé Jnr's view on the future of Chilean winemaking in this video interview

Casa Marín: Cipreses Sauvignon Blanc 2015 $$
This single lot Sauvignon Blanc is probably one of the most distinctive in the Americas. Each vintage it steals the show for its mouthwatering acidity and marked character of passionfruit and snow peas. This is a bracing Sauvignon Blanc with a mineral texture and lasting finish. The vineyard is just 4km from the sea, and this is cool climate Pacific Ocean Sauvignon Blanc at its finest.
Winemaker Felipe Marín talks about the challenges and advantages of making wine so close to the sea in this video interview

Matetic: Matetic Syrah 2012 $$$ 🌟
A dark, brooding Syrah that takes time to open up in the glass, revealing a complex blend of earthy and meaty notes with dark fruits, spice and violet layered on top. This is the silky and seductive top end wine from Matetic's biodynamic estate, and is a true testimony to the quality of Syrah that can be achieved here. Their EQ Syrah is half the price and also worth seeking out.
Winemaker Julio Bastías talks about the difference between Casablanca and San Antonio in this video interview
Mexico
Baja California
Adobe: Kerubiel 2013 $$
A deep-coloured red from Syrah, Cinsault, Grenache and Mourvèdre, this is Adobe's answer to a Rhône-style blend. With a mix of ripe red and dark fruit with plenty of spice, this is an aromatic, full-bodied wine with a rich finish. It has that slightly saline note that is typical of the region and works well with the local cuisine. Even better, uncork a bottle at their outdoor pizza restaurant or food truck overlooking the beautiful vineyards.
Meet winemaker Daniel Lonnberg and owner Tru Miller in our online interviews

Bichi: Rosa de Perú 2016 $$
Although Bichi sounds like a naughty word, it is part of the indigenous language and one of its modern meanings is 'naked'. Nude or naked suits the philosophy of Bichi's wine production: they are natural wines made with minimal intervention in clay amphorae, bins and tanks. There are countless labels from Bichi, all with rather entertaining Mexican wrestlers as pin-ups, but I loved the Rosa de Perú rosé wine coming from old Mission vines – fresh, aromatic and ideal for an early evening aperitif.
Learn what winemaker Noel Téllez thinks is the new direction of Mexican wine in this interview
A blend of Cabernet Sauvignon and Tempranillo, this is a very attractive wine with the perfume and fruit of Tempranillo supported by the structure and spice of Cabernet Sauvignon. An intense, rounded wine, it is filled with ripe red and black fruits and sweet tannins. Made by sommelier Pedro Poncelis Jnr in a boutique family winery with his father, Pedro Poncelis Snr, one of Mexico's most recognised sommeliers.
Get a sommelier's perspective of the industry and place of Mexican wine with Pedro Poncelis Jnr in this video interview

Casa Piedra: Espuma de Piedra, Blanc de Noir 2014
Winemaker Hugo D'Acosta is probably Mexico's best known winemaker, and his wine Casa Piedra Tinto (Tempranillo-Cabernet Sauvignon) is one of the most renowned in the country. It is a great wine. However equally as exciting is his sparkling wine project, Espuma de Piedra, where he makes serious bubbles with a minimum of 18 months on the lees (sometimes up to 24 months), made in the traditional champenoise-method but with untraditional grapes. The Blanc de Noir made from Zinfandel was a complete revelation to me: citrus notes, tropical fruit, complexity and elegance with a mineral finish. This wine achieves an ideal style for Baja California cuisine and is an exciting new direction for Mexico.
Take a 360° tour of the Casa de Piedra vineyard with Hugo D'Acosta (en español)

Durand: Icaro 2012 $$
This complex blend is dominated by Nebbiolo and Cabernet Sauvignon with some Petite Sirah, Petit Verdot and Merlot. The varieties sound quite beefy, but through careful site and vine selection Jose Durand creates a balanced and smooth wine that is the pinnacle of his smart portfolio. Durand is a winemaker from Chile who has spent the last decade hunting down his favourite vineyards in Baja California. The result is a complex, layered wine with dark and red fruit notes, a wild herbal hint, rounded tannins and a long finish.
Jose Durand talks about his experience in Mexico compared to winemaking in Chile in this video interview
JC Bravo: Don Tomas 2012 $$
JC (Juan Carlos) Bravo is an unassuming man with a humble winery. However what JC has is a rare gem in Baja California – old vines. When everyone else was busy converting to new vines, JC kept his old, head-trained vines of Carignan and Palomino. Winemaker Hugo D'Acosta used to buy his grapes, but then decided to help JC make his own wines. Today JC makes attractive and honest Palomino and Carignan wines, but his limited edition Don Tomas (a co-ferment of Malbec and Nebbiolo, grafted onto the old vines) particularly stands out, being a delicious wine with bright acidity, perfume and wonderful acidity.
JC Bravo talks about old vines and why he believes in protecting the heritage of wine in Mexico
A blend of Cabernet Sauvignon, Cabernet Franc and Merlot, this is a velvety wine that has all the richness and concentration of the region's climate along with that slight mineral/saline edge. A small family endeavour, this is a passion project of upmost quality and this wine certainly delivers as one of the most renowned blends in Mexico today.
Discover the story of Mexico's wine region in this article
This delicious Sauvignon Blanc-Chenin Blanc blend is a wonderfully complex wine having spent over two years in barrel, although it maintains lots of tropical and orchard fruit in the nose and mouth. Creamy, lees-y and one of the best white wines I tasted in Mexico. Dr Torres Alegre is one of Mexico's most experienced winemakers, having spent years studying in Bordeaux.
See what Dr Torres Alegre believes is the future of Mexican winemaking in this interview
This boutique producer has several great wines, but this Tempranillo, Grenache and Carignan blend really stood out for suiting its terroir. It is one of their top level wines, so it has extensive (30 months') oak ageing which results in a perfumed and spicy nose. The mouth has generous fruit and a rounded, smooth finish.
Learn more about the terroir of Mexico in this article
Peru
Mimo: Tinto de Ica 2016 $
This natural wine is made in refurbished botijas (amphorae) and is a co-fermentation of two traditional Peruvian Pisco grapes, Quebranta and Moscato Rosso.  The result is a fresh and vibrant wine that can't help but make you smile. It is an exciting new direction for Peruvian wine and its easy-drinking nature will undoubtedly make a fine companion for a myriad of Peruvian dishes. Drink it slightly chilled.
Winemaker Pepe Moquillaza talks about the past, present and future of Peruvian wine in this video interview from the Quebranta vineyards

Quebranta de Ihuanco 2014 $
The wine that originally caught the attention of notable sommeliers in Lima's top restaurants, this came about because of a dream of rescuing a heritage: making wine from Peru's most iconic Pisco grape – Quebranta. The old vines of Quebranta have achieved a different level of complexity as the yields have dropped significantly over the decades, and this is what gives this wine its unique character. This natural wine is tawny in colour with a heady mix of dried fruit, dried flowers and roasted nut aromas and a dry finish with a full-bodied structure that makes it a great food wine.
Read about Peru's cuisine with tips from one of the country's top chefs, Virgilio Martinez of Central 
Uruguay
On the rocky slopes of Maldonado is Alto de la Ballena, looking out towards the Atlantic Ocean only a few kilometres away. This Syrah is a wonderfully juicy expression of the variety with forest berries, floral notes and spice. The well-draining soils make this an ideal spot for wine grape growing and the family were the pioneers of the region.
Learn more about the different regions of Uruguay
Albariño is going to be the next big thing for Uruguay, and Bouza was the first winery to take a chance by planting this little known Galician variety. With plenty of tropical and orchard fruit aromas on the nose as well as white flowers and blossom, it is a very expressive wine. In the mouth it is smooth with great balance between fresh acidity and buttery fruit.
Get your guide to visiting the wine regions and Montevideo here

Carrau: Amat 2009 $$$
Winemaker Francisco Carrau has spent over a decade studying how to perfect Tannat and their icon wine, Amat, is a great example of why Uruguay is the world's top Tannat producer. Concentrated and dark, with tension and those peppery tannins that Tannat is famous for. This comes from Cerro Chapeu right on the border with Brazil, where the fruit ripens well, offering a more expressive red and black fruit aroma. This will cellar for many years to come.
Winemaker Francisco Carrau tells us what he has learnt about Tannat in this video interview


Uruguay has tremendous potential for white wines, which is sadly often overshadowed by Tannat's dominance. This Chardonnay is a show-stopping wine with creamy complexity and a freshness in the finish. Paul Hobbs is the consultant winemaker for this wine. However it is a completely different beast to anything he makes in California or Mendoza – this is an Atlantic white.
Read about Uruguay's unique terroir and potential for different wine varieties in this wine feature
Winemaker Pablo Fallabrino makes some of the most diverse and interesting varieties in Uruguay with great Arneis and Nebbiolo to mention a couple. But he also makes great Tannat. This Angel's Cuvee uses the traditional Ripasso (Amarone) method of drying the grapes to intensify the flavour and sugar concentration. The result is a very full-bodied wine with a certain sweetness in the mouth, but lots of tannin, structure and earthier notes make this a wine to drink with meat. Or chocolate. Or maybe both.
Pablo Fallabrino gives us his thoughts on the future of Uruguayan wine in this interview
USA
California
This blend of Roussanne, Grenache Blanc and Picpoul is another triumph from Randall Grahm's tribe of unusual wine varieties in California. A rich and waxy wine with a voluptuous and nutty character that is held together by a refreshing acidity and lighter floral and fruit notes. Try to get hold of the special edition Le Cigare Blanc Reserve🌟 which has been aged in glass demijohns for a unique, delicious experience.
Winemaker Randall Grahm talks about thinking outside the box in California in this video interview

Matthiasson: Napa Valley Red Wine 2011 $$$ 🌟
While Steve Matthiasson makes plenty of oddball varieties in Napa with much success (Ribolla Gialla, Schioppettino and Hárslevelű to name a few…) he also knows how to make a solid Napa red. This Bordeaux blend of predominantly Merlot, Cabernet Sauvignon and Cabernet Franc comes from a cooler vintage which Matthiasson weaves into a savoury wine with notes of graphite, forest herbs and berry fruit. It's a very stylish wine with complexity and freshness, from a fantastic portfolio.
What are the wine varieties of the future? Steve Matthiasson tells us his thoughts in this video interview

Bob Foley has been specialising in making Napa reds from the mountains for over 40 years, and it shows in this richly concentrated wine that carries dark berry fruit and spice with nuances of forest herbs and lavender. This is his homage to Bordeaux's Left Bank blends with predominantly Cabernet Sauvignon and Merlot coming from Howell Mountain and Mount Veeder.
Bob Foley talks about the difference between Napa's mountain vs. valley floor wines in this video interview
New York
Finger Lakes:
The quaint tasting room in a cider house on the Finger Lakes produced some of my favourite Riesling from the region, but it was the fresh, floral and crunchy Pinot Noir that proved my top favourite. Bright cherry fruit, attractive blossom notes, smooth tannins and a fresh acidity make this a delicious drop. It is a bargain too. And perhaps unsurprisingly, it is sold out.
Read more about the Finger Lakes and its terroir
One of the Finger Lakes' real pioneers, Dr Konstantin Frank was the first to start seriously working with Vinifera wines. The Riesling wines in the portfolio are renowned for being a solid buy, and for $15 this dry Riesling offers seriously good value. Ripe lemon and zesty grapefruit mix with a typical mineral character and bright acidity from Keuka Lake. Offering consistent quality at a great price, Dr Frank sets the bar for Finger Lakes Riesling.
Fred Frank talks about his grandfather's legacy and the work of the generations to come in this Finger Lakes video interview
Another of my favourite Riesling producers in the region, Wiemer produces wines that are precise and stylish. This blend of Riesling grapes from three vineyards has attractive, rich and slightly sweet fruit balanced by an inviting mineral character and channelled by a mouthwatering acidity. Their Gewürztraminer and traditional-method sparkling wines are also worth hunting down.
Find out more about the Finger Lakes with our guide to the region and its producers
Long Island:
Bedell: Musee 2012 $$$
The winemaker here Richard Olsen-Harbich probably knows Long Island viticulture better than anyone, and his experience shows in the excellent wine collection of Bedell. The maritime whites were beautiful, but the top pour is undoubtedly the Musee: a Petit Verdot, Merlot and Malbec blend. A vibrant wine with lively acidity, low alcohol (11.5%) and yet a plush dark fruit concentration with pepper and floral notes. 2012 was a great year for this wine, and it proves that Long Island should be taken very seriously as a terroir for quality wine. The $125 pricetag might make your eyes water a little, but what else do you expect in The Hamptons darling?
Richard Olsen-Harbich shares the story of the Long Island AVAs and how the wine region has developed in this video interview
Christopher Tracy fell in love with Channing Daughters Chardonnay as a wine drinker, and went on to become its winemaker a few years later. This superb wild ferment Chardonnay is a complex and full-bodied wine that spends 22 months in barrel, but the maritime climate gives it a sea-salt freshness that keeps it alive and well-balanced. It is sublime today but, having tasted many older vintages during my visit, I can tell you that this Chardonnay cellars wonderfully for a decade or more!
Christopher Tracey tells us why he thinks Long Island's terroir is unique in this video interview
Oregon
Analemma Wines: Atavus Blanc de Noir 2011 $$
En-route from Oregon to Washington, I passed through the windy crevasse of the Columbia Gorge. I stopped by Analemma and was blown away, not just by the serious afternoon wind, but this fantastic bubbly. With 42 months on the lees, made using the champenoise method and 100% Pinot Noir, this has some serious complexity and structure for sparkling. Notes of blossom, orchard fruit and orange peel are accompanied by yeasty baked brioche notes and a lasting finish. Excellent.
Read about how Oregon's wine region was formed in this article

Beaux Frères: Upper Terrace Pinot Noir 2013 $$$
From a special parcel in their Ribbon Ridge AVA vineyards, this wine has much more weight than the others in the portfolio. Warm cherries meddle with some high-toned herbal and floral notes, but are always underlined with an earthy, forest floor base. Some exotic spices and gentle charred notes come from ageing in barrels over time. A fine spine of tannins and fresh acidity holds it all together and makes for a full-bodied, attractive Pinot that will certainly age well too.
Winemaker Micheal Etzel tells us about Ribbon Ridge AVA in this video interview
This may have been a warm vintage for Willamette, but this selection of the best barrels of the year shows finesse. There's plenty of fruit in the wine with darker berry notes and black cherries, but also attractive layers of spice and pretty floral notes too. Fine tannins and a focused acidity give it a lasting finish, and great potential for cellaring for many years to come. 
Find out why Eolo-Amity Hills is unique in Willamette with winemaker Ben Casteel in this video interview
In a region that specialises in Pinot Noir and Chardonnay, it is no surprise that you can find excellent bubbly. I tried some exceptional sparkling wine in Oregon, but this boutique label stood out: a barrel-fermented cuvee (85% Pinot Noir, 15% Chardonnay) made using the traditional Champenoise-method, spending several years on the lees. The result is a handsome and unique sparkling wine that, at over 16 years old, shows Oregon's true potential for world-class bubbles.
This bottle is probably very hard to come by (unless you visit the winery) so try a bottle from Argyle Winery, who are one of the leaders in premium sparkling wine in Oregon

Evening Land: Summum Chardonnay 2012 $$$ 🌟
Coming from a specially selected rocky patch high up in the vineyard in the Eolo-Amity Hills, this Chardonnay is made in the Burgundian style and shows the fantastic potential for Chardonnay in Willamette. Refined notes of aromatic lemon and lavender dance over the nose, and the mouth has a richness of fruit and complexity that is beautifully set off with mouthwatering acidity and a mineral salinity. Gorgeous Chardonnay.
Learn more about Willamette Valley terroir in this feature

The Eyrie Vineyards: South Block Pinot Noir Reserve 2013 $$$ 🌟
I rated most of Eyrie's wines very highly, but this is one I am still thinking about – 6 months later. This is a special and very rare bottling from some of the oldest Pinot Noir vines in Oregon. A complex wine but utterly feminine. Subtle layers of flowers, dark berry fruit, wet rocks, tea leaves and much more. The wine still has a lot of tension, telling you it will keep form for decades in the cellar – if you can resist drinking it in the meantime. Jason Lett describes this as the "last hurrah" before Phylloxera takes over the infected vineyard. I've never felt so angry at a louse before.
Get an insight into Willamette's terroir and wines with Jason Lett in this video interview
With 18 months on the lees, this Chardonnay has a rich complexity but it is driven by an electric backbone of acidity. Layers of citrus peel, dried white blossom, ground nuts, orchard fruit and almond milk keep the nose intriguing, but the focus is on the texture and long finish. I happened across Johan Vineyards almost by accident, and the fantastic collection of biodynamic wines was one of the highlights of the Oregon trip. Definitely worth seeking out!
Washington
àMaurice: Night Owl 2012 $$$
A handsome blend of Merlot, Cabernet Sauvignon, Cabernet Franc and Petit Verdot, this wine is quite savoury for Walla Walla with attractive floral and herbal notes. An earthy style of dark fruit notes intermingled with spicy black pepper. This is the estate blend of àMaurice taken from their vineyards at the top of Walla Walla, in one of the cooler spots in the region.
Winemaker Anna Schafer  discusses the differences within Walla Walla in this video interview
This Red Mountain Syrah is both dark and elegant: it has all the brooding dark fruit and meatiness of Syrah, balanced out and accentuated by sensuous violet aromas and a mineral mouthfeel with great length. Made from grapes from two parcels on the hot slopes of Red Mountain, this is a well-accomplished, sublime Syrah with tension, structure and elegance.

Master of Wine and winemaker Bob Betz talks about the past, present and future of Washington wine in this interview

Co Dinn Cellars: Roskamp Vineyard Block Two Syrah 2013 $$
Made from intense, concentrated grapes grown in the gravel soils of a steep and very exposed slope on Snipes Mountain, this is an incredibly dark coloured Syrah. Deep, dark berry notes intermingle with meaty bacon and a perfumed, spiciness. Concentrated, yet balanced with a long, lingering finish.
Co Dinn talks us through the geology and formation of the Washington wine valley in this video
This is the most perfumed of Greg Harrington's single vineyard Syrah collection. It has delicious aromatics of lavender rising above the peppery and savoury notes of Walla Walla, with dark berry fruit expression. It is concentrated and mouth-filling but the earlier harvest dates that Gramercy Cellars prefer keeps the alcohol down to 13% Very expressive and attractive.
Master Sommelier and winemaker Greg Harrington gives us his views on Washington Syrah in the global context in this interview
This Grenache, Syrah and Mourvèdre blend comes from vineyards in the Yakima valley that Mexican winemaker Victor Palencia planted with his vineyard-working parents as a child. A bright red fruit nose is laced with peppery spice and some floral high notes, with an undertone of leather, chocolate and cloves coming from the oak-ageing. Pair this hearty wine with a BBQ.
Victor Palencia talks about growing up on a vineyard and the new wave of Mexican winemakers in the US

Pepper Bridge: Cabernet Sauvignon 2013 $$$

You can't get much more Cabernet than this! This wine shows great varietal typicity of Cabernet Sauvignon from Walla Walla even though 17% of the blend comes from other Bordeaux varieties. Rich cassis and blackberry, spicy tannins and earthy tobacco notes hold tight in this concentrated wine with an attractive, long finish. Pepper Bridge offers a great benchmark for Walla Walla Cabernet.
Winemaker Jean-François Pellet takes us on a 360° tour of the Pepper Bridge vineyards in this video
Special Awards
Best Library Vintage: The Eyrie Vineyards, Pinot Noir Reserve 1990 $$$
If you ever wanted proof that Oregon Pinot can age – this wine is it. The colour may have gone wondering off into 50 shades of brown, but the wine remains as ethereal as ever. A beautiful nose unfolds with floral notes and sumptuous earthy aromatics that meet with some classic well-aged notes of toasted nuts and marzipan. The mouth still displays wonderful freshness, retaining its acidity even after a quarter century, and has great length with pure red fruit aromas and elegance. Just gorgeous.
Best Terroir Series (Northern Hemisphere): Bachelder Pinot Noir & Chardonnay $$

One of Thomas Bachelder's Chardonnay wines was a top scorer in Niagara, and this recognition comes for both his Chardonnay and Pinot Noir series. Bachelder's terroir series concept came from his search to understand the world's best wine regions for Pinot Noir and Chardonnay and this has led him to live the slightly manic lifestyle of three vintages every year: Burgundy, Niagara and Oregon. Each wine in the series is made by similar artisan winemaking methods (native yeasts, minimal intervention), leaving the 'terroir' as the distinguishing factor. For the Top 80 wine list, I'm picking his Pinot Noir from the Willamette Valley, Oregon. A feminine and floral wine, it has bright and fresh red fruit notes and great precision.
Best Terroir Series (Southern Hemisphere): Lapostolle Collection Syrah $$

Chile has a growing reputation for its Syrah. And unlike most wine varieties in Chile, there isn't just one wine region that has been identified as 'the best'. It excels in cooler coastal climates, the warmer valley floor, and up at altitudes. One of Lapostolle's winemakers, Andrea León, has made this 6-terroir collection of Syrah, exploring some of the most exciting regions for Syrah across the country: Elqui (altitude), Casablanca (coastal), San Antonio (coastal), Maipo (altitude/valley), Cachapoal (altitude/valley), Colchagua (valley). My selection for the Top 80 wines is the Syrah from Pirque in Maipo, which is perhaps the most striking in terms of reflecting a place rather than a grape. It has the meaty and spicy characteristics of Syrah, but it is dominated by the rich blackcurrant and fresh mint character of Pirque (which you may recognise from the region's most planted variety, Cabernet Sauvignon). All of the Collection wines are pure and un-manipulated, and this one just can't pretend to be anything other than unabashedly Pirque. Great terroir expression.
Best Varietal Exploration: Matthiasson, Ribolla Gialla 2013 $$

Everyone can make and sell a great Cab in Napa, but Ribolla Gialla? What I love about Steve Matthiasson as a winemaker is that he doesn't play it safe. On a prime Napa vineyard estate, he is planting an assortment of oddball varieties. Any bank manager would flip out at the loss of potential earnings but this isn't just a financial venture, it is also most definitely an intellectual one. And the results will thrill any wine geeks. Matthiasson calls California the 'greenhouse' of America, and says that most varieties seem to grow reasonably well here – hence his diverse portfolio. The surprising variety that really hit the nail on the head for me last year was this Ribolla Gialla. The cuttings come from the holy grail of Ribolla Gialla – the Gravner vineyard – but the rest is pure Napa. Lemon butter and ripe pear blend with a nutty nose, but on the palate it has a fresh, mineral finish with body and tannins. I don't think orange wine will ever become a 'thing' in Napa, but this is definitely a highlight of the region.
Best Winemaking Innovation: Southbrook Small Lot Orange 2015 $$
There's nothing new about orange wine. In fact, it is a distinctly old winemaking tradition. However Southbrook's winemaker Ann Sperling has reinvented the wheel using Niagara's champion hybrid variety, Vidal, to make orange wine. Vidal is traditionally, and almost exclusively, used for ice wine, but this might be the new exception. Renowned for clean clusters, thick skins and being a terpenic wine variety, it makes a really flamboyant orange wine and a wonderful surprise. The nose has explosive aromatics of flowers and orange summer fruits and the mouth is voluminous and leesy in character with fine tannins and a long finish. An exciting, and definitely innovative, new direction for Vidal!
Best Biodynamic Producer: Tawse Estate Chardonnay 2012 $$

We visited some great biodynamic and organic producers in both North and South America, from the tippy top of Canada's wine regions down to the very bottom of the continent in South America's southernmost wine regions in Chilean and Argentinean Patagonia. There were several contenders for this recognition, but one biodynamic estate that simply wowed with almost every wine is Tawse. Consistently pure and elegant in style, the wines authentically represent the grape variety and wine region of Niagara. My selection for the Top 80 (as well as their Cabernet Franc in my Niagara selection) is their Estate Chardonnay. From three of their biodynamic estates, this terroir blend has fine notes of lavender and white blossom alongside richer notes of apple pie and ripe melon. 2012 was a warmer vintage for Niagara but this wine still has that lip-smacking acidity and cool minerality you can expect from Tawse.
Special Mention: Best Social Enterprise
Best Social Enterprise: La Escuelita, Guadalupe Mexico
Wine education is fundamental for developing a wine culture and in Baja California, Mexico, there is one place where almost all of the current-day winemakers and wine appreciators have learned the trade: La Escuelita. A non-profit winemaking school in an assortment of outdoor classrooms made from recycled materials, Mexico's leading winemaker Hugo d'Acosta offers the course for less than USD $5 per person (for the entire course), making it accessible for everyone and opening opportunities in wine for all social classes. The rest of the funds are raised through the sale of boutique wines made by the students as they learn. The wines are also sold at a very affordable prices (Mexican wine is surprisingly expensive compared to beer), which also makes appreciating and drinking wine more accessible for a wider audience. La Escuelita has been responsible for creating a wider community of winemakers and winelovers, and long may it help the wine culture of Baja California and Mexico continue to grow and thrive!