San Antonio is a relatively new wine region in Chile; its first vines were only planted in 1997. The story of San Antonio really should be prefaced with that of Casablanca, the slightly older wine region next-door.
Casablanca: Chile's first cool climate, maritime region
When Chilean winemaker Pablo Morandé began to plant vines in Casablanca in the 80s, people thought he was crazy. It was far too cold near the coast, and Chilean viticulture had always been focused on the warmer central valley regions, where all sorts of fruits and vegetables grew with ease and in abundance.

However Morandé stood by his 'crazy' convictions and planted vines there anyway. After a few years of trial and error, he managed to make some wines of good quality that quickly starting receiving critical acclaim internationally for having a fresher and more distinctive style.
He, and a couple other renegade Casablanca winemakers, effectively broke the status quo of the industry at the time. With a new paradigm in place, the old school mentality shifted as other Chilean winemakers and wineries started looking for cooler regions.
The rise of San Antonio
San Antonio was one of those new regions. It neighbours Casablanca but is just that little bit more extreme. Although there is a lot of variation within the valley, a general rule of thumb is that San Antonio is closer to the Pacific Ocean than Casablanca and has more of a maritime influence, as well as more complex soils.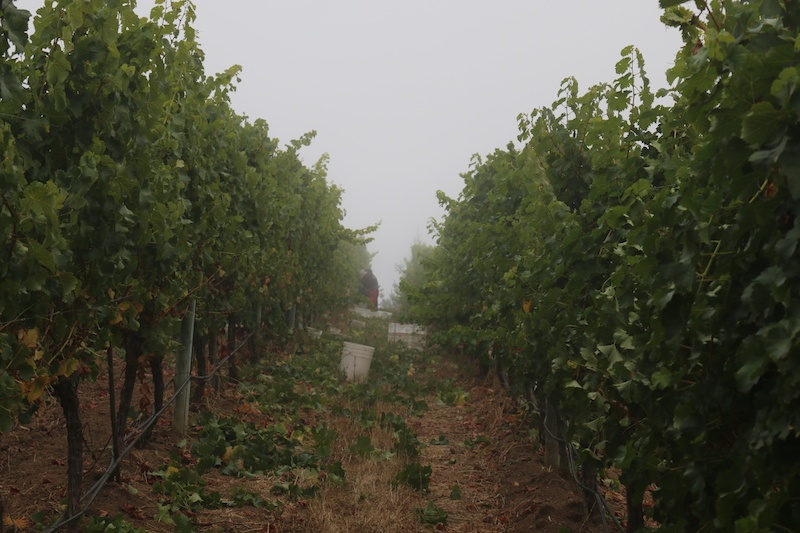 Morning fog and afternoon sea breezes drop the temperature significantly, while the midday sunshine is warm enough to allow the ripening of many varieties including even long-cycle varieties like Syrah and Malbec. Although there are a handful of lesser-known varieties planted in the hills of San Antonio, most of the production is dedicated to Pinot Noir and Syrah in red wines, and more predominantly white wines including Sauvignon Blanc, Chardonnay, Riesling and Gewürstraminer.
The vineyards in San Antonio are all young and all modern- are all planted in VSP form with drip irrigation. Although the sea fog gives some humidity, San Antonio is essentially dry, with around 260 mm rainfall each year, making irrigation necessary. This also means planting in San Antonio is costly. For instance, the first winery to set up in Leyda, the most famous sub-region in San Antonio,  Viña Leyda, spent a small fortune building an 8km pipeline to water their new vines.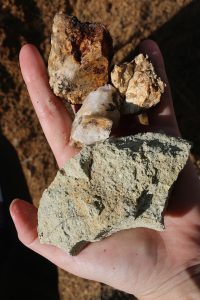 You might think that's a bit crazy when there are so many sites around Chile that can be planted at a much lower cost, and many old vines that are practically abandoned. But Leyda in particular was seen as worth the investment, because of its unique streak of calcareous rocks amidst the otherwise granitic and quartz soils of San Antonio.
The region of San Antonio has attracted a number of big investors, with producers such as Matetic and Garcés Silva based there, as well as many winery brands who buy grapes from the region to include it in their portfolio. However there are also small investments like that of Chile's first female winemaker and winery owner, Maria Luz Marín who, with her son winemaker Felipe, makes wines in their small Casa Marín winery, just 4km from the coast.
San Antonio is certainly one of the least-populated wine regions in Chile, especially considering its size – 300 hectares. However, it is undoubtedly a region you are likely to see on some of your favourite bottles of fresh Chilean Sauvignon Blanc and brooding coastal Syrah.
Visiting San Antonio
San Antonio can be visited on a day trip from Santiago (about 2 hours away); however you might want to take full advantage of this wine region by staying overnight. The top wine lodging in San Antonio is the beautiful, historic Casona at Matetic winery.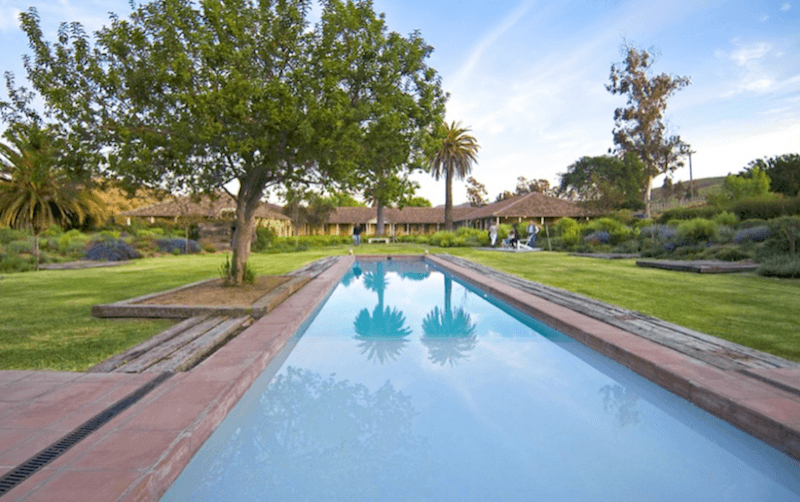 The cool nights of San Antonio mean you'll want to cosy up with a duvet, but in the day, as the midday sun burns off the fog, you might want to take a dip in the swimming pool and enjoy a well-deserved siesta in the aromatic gardens. Matetic offer horse-riding and bike rides through the estate, as well as the chance to visit the farm with all the animals that form part of the biodynamic cycle.
A highlight of the region is of course winery-hopping. Start with Casa Marín and Garcés Silva and then enjoy a long lunch at the restaurant at Matetic, or do the route in reverse and you can end up at one of the seaside restaurants in nearby Algarrobbo or another of the neighbouring seaside towns. The coastal city of Valparaiso is also a 'must see' in the region with its colourful hillside houses and vibrant graffiti scene.
More on San Antonio & winemaker interviews: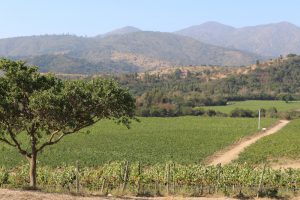 Extreme coastal vineyards with winemaker Felipe Marín
Casablanca vs San Antonio: Interview with winemaker Julio Bastias
The future of Chilean wine styles with Pablo Morandé Jnr
Chile: A thin country filled to the brink with diversity