What is Around the World in 80 Harvests?

Around the World in 80 Harvests is a wine and travel adventure visiting 80 of the world's wine regions and discovering why each is unique. Join me as I discover 80 regions, 42 countries and 6 continents to get a new perspective on the wine world.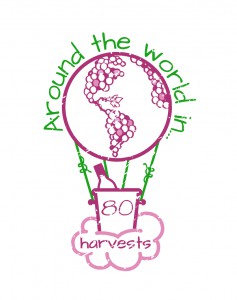 Through video, photography and wine and travel guides we bring each region to life and show you the place, people and the wines. The philosophy behind 80 Harvests is to share the journey with you while I'm on the road, researching the book to be published in 2019.
80 Harvests is a global wine adventure that aims to build a community to connect wine lovers and professionals with wine regions across the world. We'll break open the highly-guarded secrets from the wine elite, put innovative and emerging regions on the map, share trends and travels, and bring the world of wine to you.
Thank you for your support, and please come with us as we discover the world of wine together!
You can read more about 80 Harvests on our FAQs page.
The Team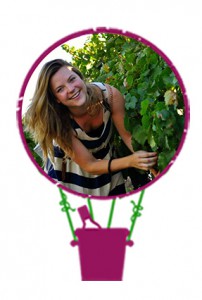 Amanda Barnes, Writer & Creator
You'll get used to me writing in first person on here, but let me get the formalities out of the way. My name is Amanda; I'm a wine writer and wine drinker. In 2009, I left my home in England to head out on a wine adventure on the other side of the world – in South America. I figured the best place to learn about wine was in a place where they make it and South America had always lured me from afar. I quit my job as editor at the local newspaper, packed a backpack and bought a ticket to Argentina.
I've been living between the vineyards of Chile and Argentina ever since; I specialise in their wine regions and write for different books and magazines including Decanter, The Drinks Business, Vivino, Fodor's Travel Guides, The Guardian, The Telegraph, Hugh Johnson's Wine Guide, and Oz Clarke's Wine Guide.
Most importantly, I learnt that the only way to truly understand a wine is to see where – and who – it comes from. This is what led me to dream up the idea of 80 Harvests: to visit 80 wine regions around the world and show where, and who, the wines come from. You can take a snoop of my CV and more information here.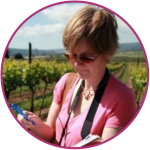 Helen Conway, Sub-Editor & Grammar Police
Helen is a fellow Brit, although she and Amanda met in Chile, where Helen has been living and working as a translator for the last ten years. When Helen isn't busy correcting Amanda's 80 Harvests hiccups or translating from Chileno po, she is popping corks and studying hard for her WSET Diploma.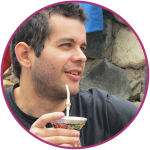 Pablo Ortiz Avila, Designer & Space Cadet
Pablo is what you call a 'pura cepa' in Argentina, he was born in the Cuyo region which is known for being the biggest wine producing region of the country. He has been working with Amanda on different editorial projects since 2014 and is capable of understanding her hand drawn scribbles over Whatsapp and turning them into beautifully designed digital images.
Guest Writers & Photographers
On the road we are inviting different photographers and writers of different disciplines to help capture the journey through their lens and words too. If you are interesting in being a guest photographer or writer, please contact us.
Sponsors & Partners
We couldn't manage this journey without the support of wonderful team players and our sponsors of 80 Harvests. Learn more about how you can be a part of the journey: Get Involved!
Where are we going?
We started in South America at the beginning of 2016, in August 2016 we will be in North America. And then onwards to Europe, Africa, Asia and Australasia throughout 2017 and 2018.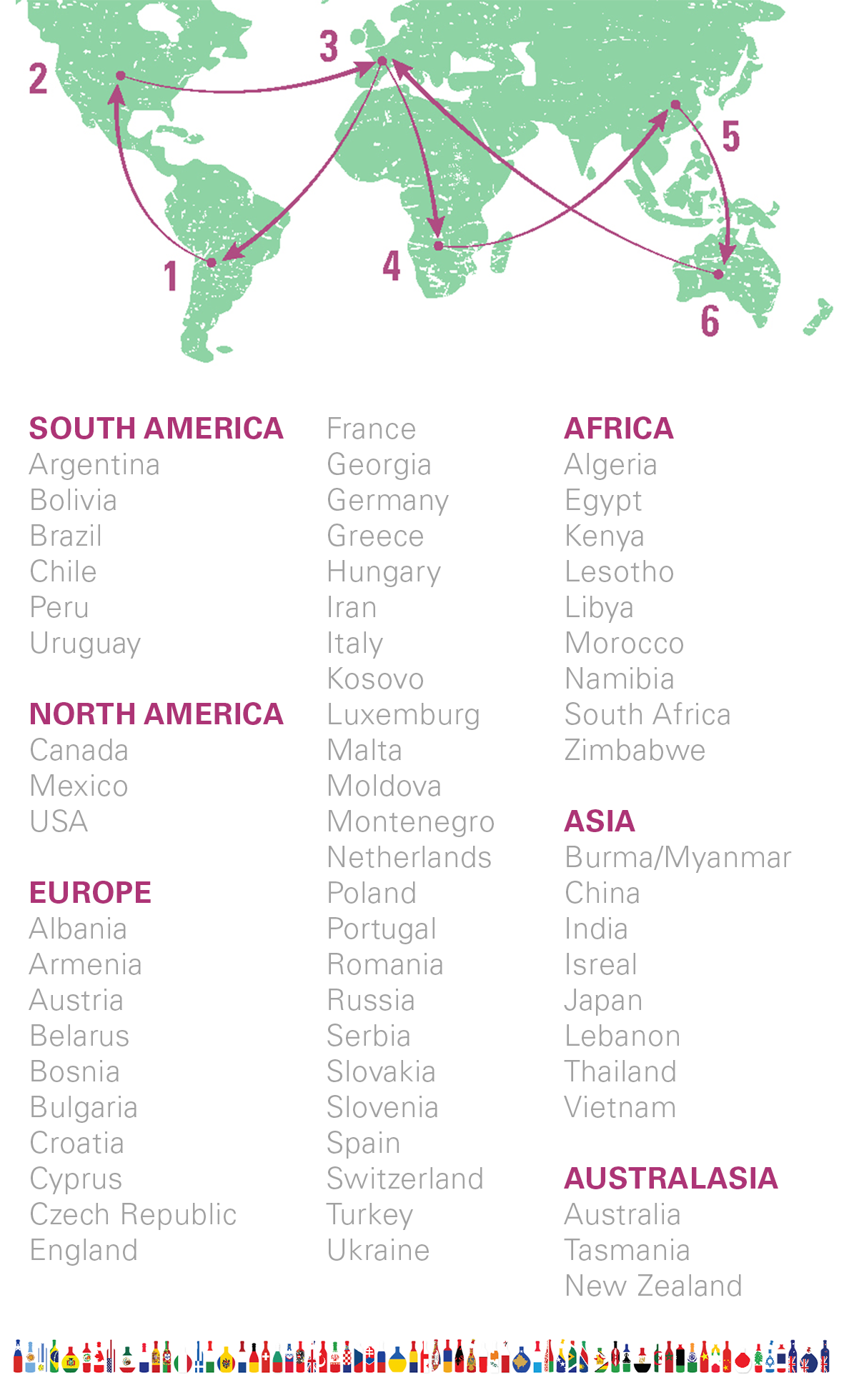 If you want to help us plan or be a partner for one of our destinations, please get in touch!
Countries we are visiting:
Canada
USA
Mexico
Chile
Argentina
Uruguay
Brazil
Bolivia
Peru
France
Spain
Portugal
Italy
Greece
Hungary
Moldova
Netherlands
Germany
Switzerland
Bulgaria
Slovenia
Austria
England
Turkey
Iran
Croatia
Czech Republic
Slovakia
Russia
Ukraine
Romania
Georgia
Serbia
Armenia
Albania
Montenegro
Poland
Cyprus
Malta
Kosovo
Luxembourg
Belarus
Bosnia
South Africa
Namibia
Zimbabwe
Kenya
Lesotho
Egypt
Algeria
Morocco
Libya
India
Vietnam
Burma/Myanmar
China
Japan
Lebanon
Israel
Thailand
Australia
Tasmania
New Zealand
Tunisia