Bodega & Cavas de Weinert is an interesting producer in Mendoza which has achieved an almost legendary status and yet is rarely on the radar of wine drinkers. I was excited to have the second-generation owner of the winery, Andre Weinert, present his wines last week at our live Wine Drinking with Wine Makers session for several reasons:
Weinert Malbec is the first wine I ever correctly guessed in a blind tasting
Now just to be clear, although this might appear like a brag (more blatant than a humblebrag) my point is actually the opposite. While I did think I was pretty hot shit correctly guessing the producer during a blind tasting with a group of friends, the truth is I knew very little about wine at the time and hadn't been in Mendoza long enough to really get to grips with the nuances of Malbec. It just happens that I had coincidentally tasted my first Weinert Malbec a couple months before said tasting. The wine is so distinct that I couldn't remember ever having tasted anything like it, and I still don't today. Here's why…

Weinert offers a rare taste of Mendoza
When Andre's father bought an abandoned winery in Lujan de Cuyo in 1975, he admittedly knew very little about wine production. Although he was a wine enthusiast, he was a businessman and not a winemaker. He arrived at an interesting time in Mendoza – it was still during the military dictatorship, locals were drinking over 90 litres of wine per capita (that's more than any other nation!) and almost all of Argentina's wine was consumed locally and made in great quantities with a rare focus on quality.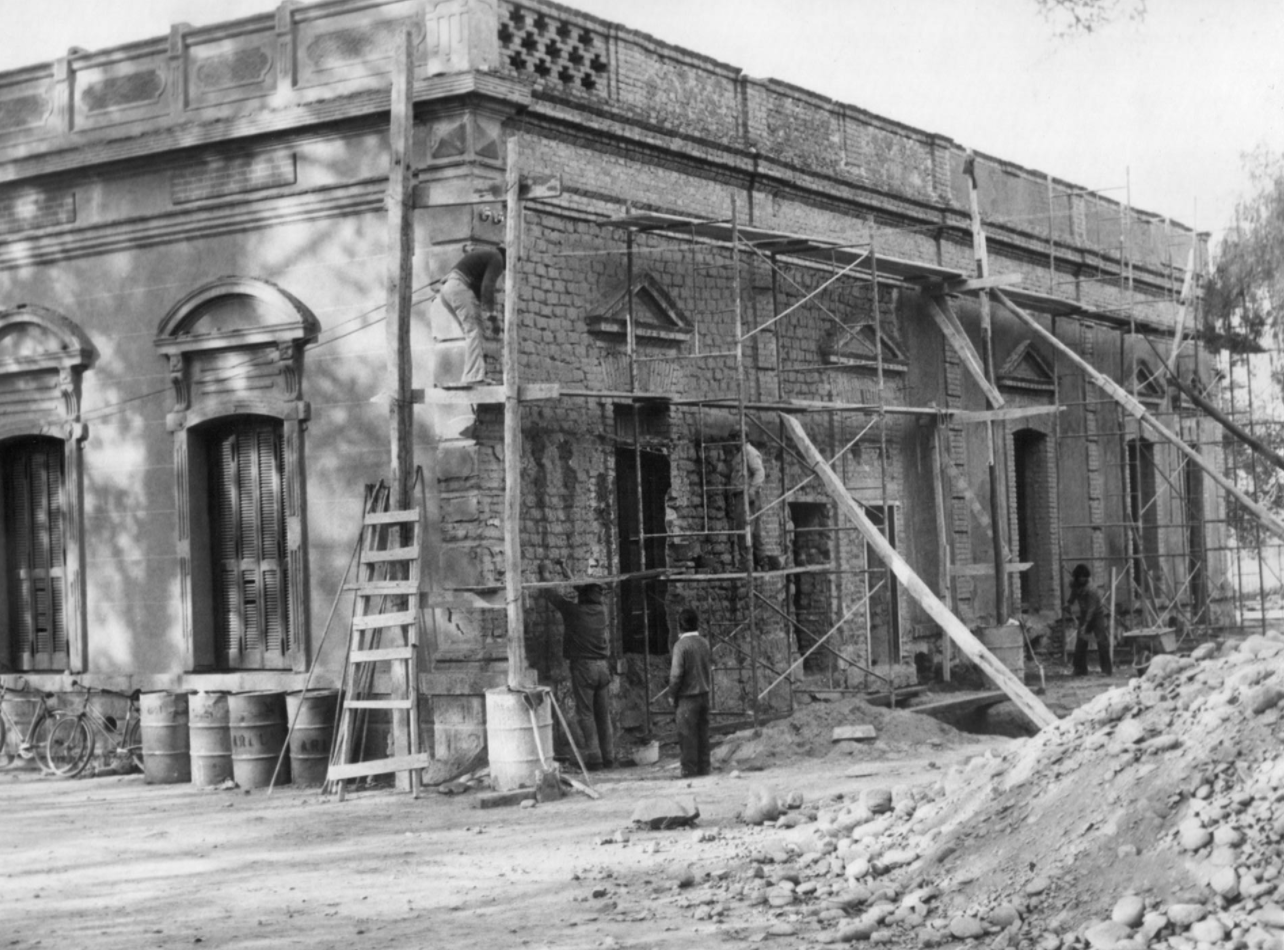 "He saw an opportunity," explained Andre over our tasting, going on to detail how his father Bernardo Weinert spent two years completely reconstructing the winery in order to focus on high-quality wines with a mind to export them. "When my father started, his main goal was to export and he saw that there was a potential for Argentine wine outside of Argentina for its quality and price." Bernardo contracted Raúl de la Mota as his winemaker, and their first vintage was 1977. As was common at the time, Weinert's wines were aged in large oak casts (of 2,000 to 6,000 litres) but what made Weinert distinct is that Raúl and Bernardo had the patience to let these wines age before releasing them.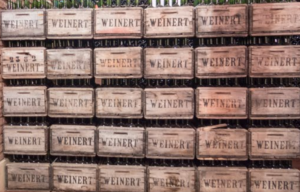 This age-before-release philosophy continues today and the youngest red wine on the market at the moment is 2013… which is rare for an entry-level wine not only Argentina but most of the New World. For the premium wines, they spend even longer being aged in cask and bottle in the winery, the wines being released at the moment are 2007 or older. Weinert also makes periodic bottlings of historic vintages. The Weinert Malbec Estrella 1977 vintage, Weinert's first, went on to be known as one of Argentina's landmark, and now legendary, wines, when it was released 20 years later.
Although you'll have to pay for the privilege of trying the legendary 1977 Estrella, Weinert's wines are fantastically affordable – starting at around $13 USD. And I believe they offer a taste of a traditional style of winemaking which is rarely seen here, although perhaps it is going to see a comeback, which leads me to my next reason…
Large casks are coming back into fashion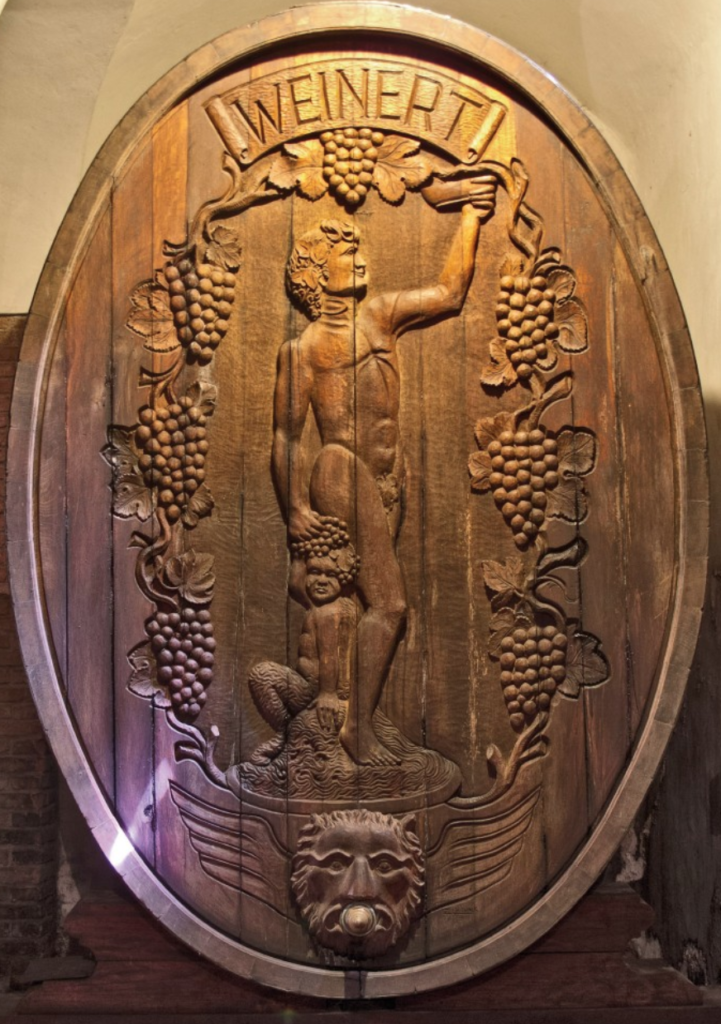 When everyone threw out their large wooden casks in favour of small 225 litre barrels in the 90s, Weinert stuck to its guns and continued making their wines in their large casks just as they always had done. There are a couple other producers in Mendoza who have also maintained a traditional style – as Andre and I discuss in the interview – but you could count them on one hand. While everyone moved on to make powerhouse Malbec with more lush, fruit concentration and perfumed new oak, Weinert kept going with longer-aged wines in large barrels.
"The smaller the size of the barrel, the more oxidation you have," explained Andre. "Since we are traditionalists, we use the casks from 2000 to 6000 litres, which allow us to age them much longer and make wines that age really well in the bottles."
The result is that the wines have a suppleness and show more nuances of the interplay between the blend of vineyards, often the blend of varieties and an extended time patiently ageing slowly in the large, historic casks of Weinert. These wines are an experience to taste. And they certainly aren't for everyone: "We have people who don't like our style of wines," admits Andre, "but then we have our fans who have been buying our wines for years, and can get very emotional about them."
Personally, I think that any sort of wine that divides opinion is a wine with identity, and there's no doubt that from your very first taste you'll always remember Weinert Malbec…
Wine Tasting Notes Bodega y Cavas de Weinert
Carrascal Corte Clasico 2013
This is their young, entry-level wine but there's nothing particularly young or entry-level about it – with already three years in cask and a couple in bottle, this Malbec, Cabernet Sauvignon and Merlot blend has a smooth and supple texture and has mellow, dark fruit notes with savoury, leather and spice. Great weekday wine.
Weinert Merlot 2007
Out of the two 2007 vintages, this one shows its age much more – the Merlot has developed an earthy character with dried spice notes and leather, mature red berry aromas and a smooth, spicy finish.
Cavas de Weinert 2007
This blend still feels rather youthful and has a good concentration of dark fruit, spice and savoury notes from the Malbec, Cabernet Sauvignon and Merlot blend. There's a touch of characterful Brett giving it a bit more of an Old World vibe, and the tannins are alive but fine like lace. This wine shows excellent ageing potential still and is at a beautiful moment to drink. A great wine.
Weinert Malbec 1996
What a treat to try this 1996 Malbec, which is over 20 years old and yet still vibrant with some freshness on the palate. The aromas have moved to the dark side of the moon with more savoury notes of black olive and animal backed by aromas of stewed red plum. It is quite delicious and proves the age-worthy nature of Malbec.
Watch Amanda Barnes interview Andre Weinert on our Facebook live stream:
Have you ever tasting Weinert Malbec? Do you have any fond memories? Share your thoughts with us!