Mariana Onofri of Onofri Wines is a wonderfully understated wine producer, and she isn't one to say she's an oenologist. When I asked her to be my first winemaker in the new 'Wine Drinking with Wine Makers' wine tasting-interview series, her response was gracious but exact.
"Para mi seria realmente un honor! Lo que unico que me gustaria aclarar es que yo soy sommelier…" Now, in case your Spanish isn't up to scratch, she says that it would be an honour (which demonstrates Point A – gracious) but that she must clarify she is a sommelier (Point B – her exactitude). Mariana went on to explain that she isn't an oenologist but she would potentially feel OK calling herself a 'winemaker'. This might all seem like semantics, but it goes some way to explain Mariana's unconventional route into starting a wine portfolio.
Although she grew up in the wine region of Lavalle (in East Mendoza), where her parents and grandparents managed vineyards, she only fell into wine when she spotted an opportunity as an English-language graduate to teach English to winemakers, as the export industry expanded. Mariana took a wine course for the language assets, fell in love with the liquid assets, and never looked back.
As Wine Director for The Vines of Mendoza since 2009, she has been educating and embracing a multitude of wine palettes between the 200+ vineyard owners in this multi-million dollar vineyard real estate project. However, it is back to her roots in Lavalle where Mariana's own winemaking adventure has really taken hold after she purchased old vines there with her husband in 2012.
If Lavalle doesn't ring any bells for you, this is a north-eastern region in Mendoza which is better known for sand dunes, goat-breeding and olive orchards. It rarely appears in any articles on Argentina's wine regions to watch. However, Lavalle is one of the most historic in Mendoza and one of the largest with over 14,000 hectares of vineyards. And – as Onofri Wines proves – Lavalle can make salubrious and fabulous wines.
As well as putting Lavalle back on the map for fine wine, Onofri clearly has ambitions to rescue some of Argentina's most traditional varieties and prove their relevance in today's wine world. We started our tasting with her Pedro Ximénez (or Jiménez, or Giménez, or PX, depending on who is writing it). This white wine grape variety is a native Criolla variety and the most-planted white wine variety in Mendoza, counting for over a third of white grape vines planted. How often do you see it on a wine label? Almost never. "It is everywhere and nowhere!" Mariana explained in our interview. Why? Because it is normally thrown into bulk blends and table wines. "It can give you a big yield, and high sugar," she explained. "It's often used as a sweetener or base wine – it is also the base of many sparkling wines in Argentina."
However when you keep it out of too much sun – something which the traditional pergola vine-training system, which dominates Lavelle viticulture, is good at – and pick it early enough, PX can produce a delightful, daytime wine which sits nicely alongside lighter plates and picadas.
Onofri also makes a Bonarda and is working on a Criolla from her vineyards in Lavalle, for which she collaborates with her brother – a bonafide oenologist – Marcelo Onofri. Within the portfolio, there are also some whites coming from further afield in the Uco Valley (where she collaborates with Vines of Mendoza oenologist Pablo Martorell) and Luján de Cuyo (where she collaborates with an Italian consultant oenologist Giuseppe Franceschini). Here she produces several blends using Riesling, Fiano, Chardonnay, Sauvignon Blanc, Grenache, Teroldigo and Cabernet Franc.
Did you notice there isn't a whisper of Malbec? Onofri Wines offers the perfect anecdote to an oversaturation of Malbec – these wines are off-beat and off-piste, but also embrace the Argentine viticultural heritage and continued influence of immigration. Mariana is an inspiring winemaker. Although she would never admit that herself.
Tasting Notes: Onofri Wines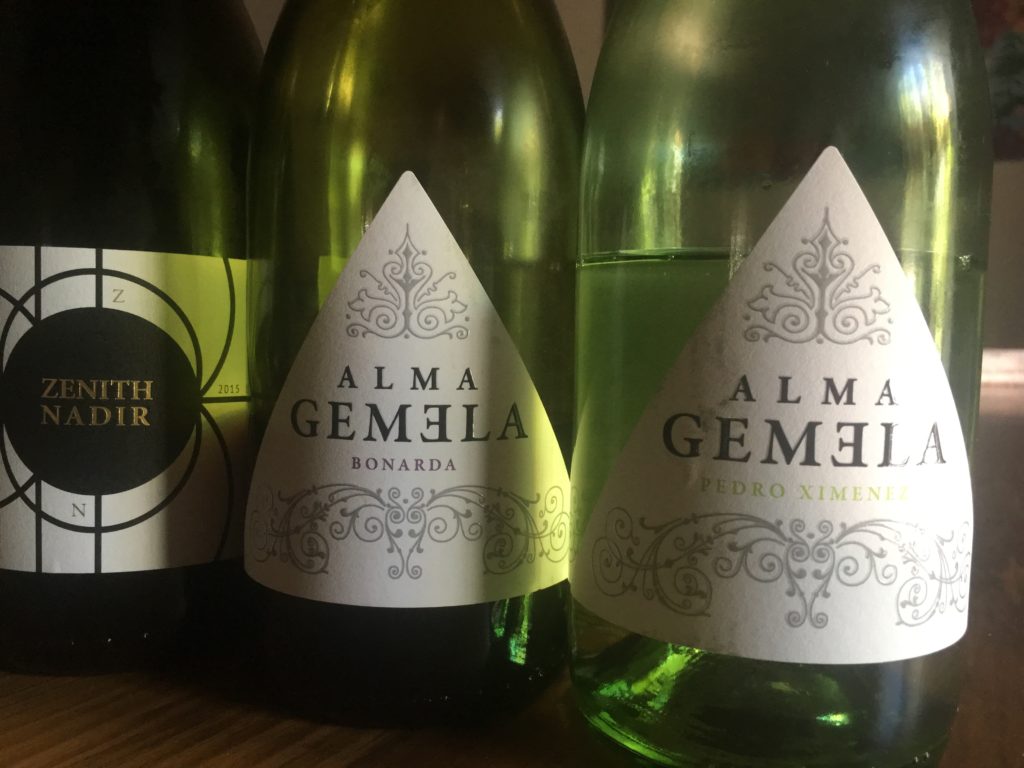 Alma Gemela, Pedro Ximenez 2017
What I love about this wine is the motive behind it – putting Pedro Ximénez and Lavalle back on the map in the friendliest of ways. This wine offers gentle citrus and stone fruit aromas but it is in the palate that it plays with your senses the most – almost saline in character, it invites you to immediately take another sip. I would have this as my ultimate afternoon-early evening, waiting-for-the-asado-to-start, wine. This is inviting, fresh and shows the potential of PX to be a great bedfellow for Argentine gatherings. 
Details: Alcohol 13%, Vintage 2017, Region-Lavalle, Production-2500 bottles, Price- 270 pesos.
Alma Gemela, Bonarda 2017
The unsung hero of Argentine red wine, Bonarda is always a favourite for those of us who live here. It offers great value for money. Mariana's interpretation is a light, lower-alcohol Bonarda which you should serve chilled to enjoy its vibrant and juicy fruit aromas and a streak of wild sage. It is an ultimately quaffable wine that you can practically inhale. Easy-drinking and refreshing.
Details: Alcohol 13%, Vintage 2017, Region-Lavalle, Production-1200 bottles, Price- 270 pesos.
Zenith Nadir 2015
Nutty, honeyed, floral and with a spine of acidity – this is a unique white wine blend in Argentina. And I love it! It shows complexity but is also delightfully understated. The blend of Chardonnay (giving it acidity and a floral note), Fiano (offering the nuttier, honey character) and Sauvignon Blanc (the fresh, zippy citrus notes), fills the senses, mouth and glass.
Details: Alcohol 13%, Vintage 2015, Region- Uco and Lujan, Production-1200 bottles, Price- 500 pesos.
Join us next #WineWednesday on 80 Harvests' Facebook for more live 'wine drinking with wine makers'.
Watch the edited interview on Onofri Wines on our YouTube channel:
Or catch the full live video on Facebook: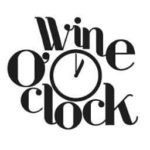 Thank you to Wine O'Clock, Mendoza, for hosting #WDwWM
If you haven't been to their wine garden in Mendoza, check it out – Espejo 529
Where can you buy Onofri Wines?
Mendoza
Wine O'Clock

Sol y Vino

Zampa

Fuente y Fonda

Mr Vulpini

Siete Fuegos
Chila

El Baqueano

Faena

I Latina

Shout

Pain at Vin

Aldo's

Casa Cavia

878

Los Galgos

Malambo

Autre Monde

Mr Wines

Soil

Winemakers

Vinos de Culto

Varietal (La Plata)
Papagayo restaurant

vinoteca Saint Cugat