Old-vine Semillon is one of South America's best-kept secrets, and there are a handful of stellar Semillon wines coming to light in Chile today. As one of Chile's most planted wine varieties in the mid 1900s, there is no shortage of old-vine Semillon. Semillon was by far the most widely planted white wine variety in Chile during most of the last century; however it began to lose popularity between the 50s and 70s, when much of it was ripped out in favour of sexier-sounding Sauvignon Blanc and Chardonnay. It is still within Chile's Top 5 white wine varieties with over 950,000 hectares planted and in recent years this variety has started earning renewed prestige and it promises to be the next big thing in South American wine. This is what inspired a family of four wineries – Carmen, J Bouchon, Aresti and JA Jofre – to unite in their common passion for Chilean Semillon and present a special tasting to pit their Chilean Semillons against Semillon wines from around the world.
The idea of blind tasting with 10 Semillon wines from Chile and beyond was just too good an opportunity to pass up on. Luckily for me, a mystery box of wines arrived and I had no prior information except that they were all Semillon. I asked someone (my Mum) to serve them into 10 identical glasses (clear) in a bright room (mum's dining room). Here are my blind tasting notes, and the wines revealed underneath. While points have never floated my boat, I've added a little 🌟 for the wines that were outstanding.

Wine 1:
Pale in colour with a reductive but intriguing nose of meadow flowers, herbs, hay and lemon rind. Striking acidity and quite lean but with an aromatic, more herbal finish.
Very good – Interesting but a little reductive.
Revealed as: Moss Wood Semillon 2015. Margaret River, Australia. £17

Wine 2:
Lemon-gold with notes of ripe peach and lemon curd. It is sprightly on the nose, and almost effervescent in the mouth. Bright, kind of steely and very fresh. I'm assuming this comes from a milder climate.
Good – Simple but attractive
Revealed as: Aresti Trisquel Series Semillon 2016. Curicó, Chile. £14

Wine 3:
A lemon-green hue. A clean nose with bright apple notes. In the mouth it has a more citric acidity and reminds me of green apple. Bright, simple but certainly aromatic. Well made and quite pretty.
Very good – Well made but not wildly exciting
Revealed as: Mendel Semillon 2016. Uco Valley, Argentina. £13
After thought – Excellent value!

Wine 4:
Brighter lemon-green hue. Pronounced nose with bright waxy lemons, green forest herbs, a little bit reductive. Very bright with pronounced waxy lemon notes and a freshness in the mouth. I quite dig it, it's a little funky.
Very good – Keeps you guessing, interesting aromatics
Revealed as: Mount Pleasant Elizabeth Semillon 2009. Hunter Valley, Australia. £13.50
After thought: Impressive for its age! Good value too.

Wine 5:
Bright tropical notes of passionfruit and citrus fruits. The mouth is where the wine stands out though, it has a mouthwatering acidity and some structure while remaining very fresh. Great mouthfeel.
Excellent 🌟 – Complex and fresh
Revealed as: J Bouchon Granito Semillon 2016. Maule, Chile. £23
After thought: I particularly loved this wine on day 2; it holds up well.

Wine 6:
Lemon colour. Citrus notes on the nose with a fresh and bright mouthfeel, with a little bit of structure. Mouthwatering freshness, with a slight herbal edge.
Very good – Has some complexity in the mouth
Revealed as: Chateau Bauduc: Trois Hectares 2015. Bordeaux, France. £11
After thought: Fantastic value as well.

Wine 7:
Light lemon-green colour. Slightly more neutral nose but with notes of green apple. In the mouth it has freshness and a hint of asparagus on the finish. Green fuzzy fruit notes like gooseberry. Fresh.
Very good – Fresh and straightforward
Las Mercedes Singular Semillon (J Bouchon). Maule, Chile. £20

Wine 8:
Lemon-coloured. Shows some oak on the nose but with a slightly nutty almond note, maybe some age? Marzipan and cream, with peach and blossom. Mouth is smooth and creamy. This is an appealing style for me, although might be too rich for others, but the slight sweetness of fruit is balanced by acidity and a hint of bitterness which keeps it interesting.
Excellent 🌟 – Complex and creamy, I instantly imagine good food pairings
Revealed as: Boekenhootskloof Semillon 2013. Franschhoek, South Africa. £22.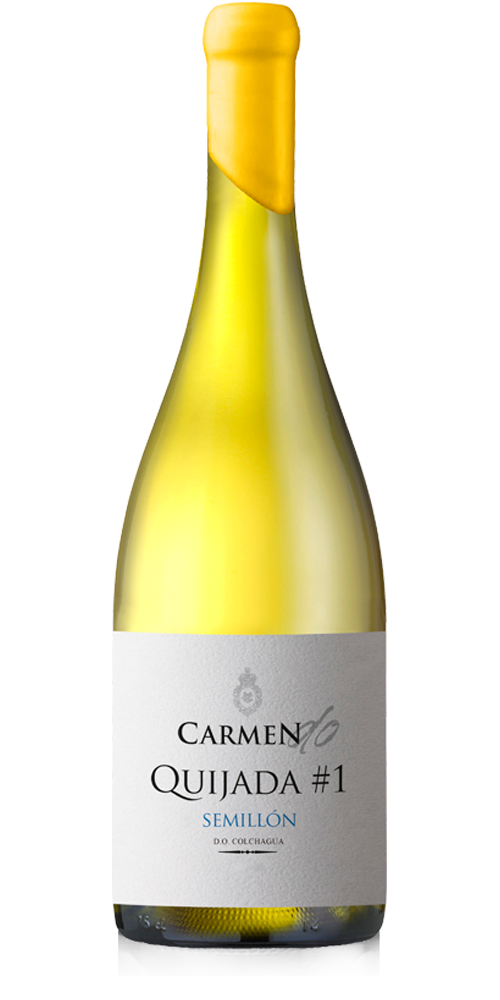 Wine 9:
Lemon-green colour. Slightly reductive at first but then opens up to pretty notes of lemon citrus and dried chamomile. In the mouth it shows some lees work but is very fresh with a lovely length. Delicate but very attractive. Love this. Very pretty, highly aromatic and characterful.
Excellent 🌟 – Complexity but also freshness and it is pretty. This was my second favourite of the tasting.
Revealed as: Carmen DO Quijada #1 Semillon 2016. Colchagua, Chile. £30.
After thought: Also held out really well on day 2, and even day 3. The best longevity.

Wine 10:
Golden colour. Hay notes, lemon curd and almost a hint of lavender. Nuttiness. Lovely mouthfeel, more complex and full – definitely has some skin contact, almost an orange wine. Lovely. Great wine. Very attractive, and my favourite. (Closely followed by wine 9).
Excellent 🌟 – My favourite, love this style
Revealed as: JA Jofre Blanco 2016. Curicó, Chile. £20
After thoughts
When the wines were revealed, I wasn't surprised that some of my favourites were Chilean. I am already a convert of Chilean Semillon. It is a category that has been growing for several years and each year more and more appear on the market (mainly locally – they are usually small productions) and it is wonderful to see the category grow. The chance to taste them pitted against international Semillons was unique, and I love a good blind tasting to see objectively how they rank.
All of the Semillons had great varietal typicity, but had quite different expressions altogether. The winemaking for the last two Chilean wines is certainly the approach to Semillon I prefer – allowing it to develop a fuller mouthfeel which retains that bright acidity and medley of aromatics. The Australian duo shared a more reductive style that takes a while to open up but also had lots of aromatic complexity. There were a handful of more simple Semillons in there, which I enjoyed as everyday wines – simple, aromatic, well made – but didn't bowl me over. The stand out wines were J Bouchon Granito, Boekenhootskloof, Carmen DO Quijada and JA Jofre Blanco. Each had quite a distinct style, and wouldn't necessarily be for everyone, but they were the most complex wines and, in my opinion, the most accomplished and appealing. However, the standard across the board was great, including the international wines, and some of them offered excellent value for money.
I am sure we will start to see more Semillon coming to light in Chile, especially from the old vines in the south and central valleys, where we get some excellent examples from Itata and Apalta in particular. The Semillon rediscovery movement is, in fact, happening all over South America (notably in Argentine Patagonia too) and I can't wait to see it reach more wine tasters' glasses. Considering the variety's struggle in recent decades, it's wonderful to see winemakers and wine drinkers giving it some deserved attention as one of the most thrilling white wine varieties in South America today.