Pretty much everyone has heard of Sancerre, the fresh Sauvignon Blanc wine from the Loire. But there is more to the Central Loire than just Sancerre, so we've pulled together a Central Loire guide so that you can get to grips with this wine region and its wines, including: the essentials of terroir (the soil types, climate, average temperatures, rainfall, longitude and latitude, and altitude); the main grape varieties used for different wine varieties; the viticultural methods, age of vineyards and vine training systems; the winemaking techniques, wine styles and tasting notes; and the production area in size and number of producers.
Where is it?
The Central Loire area is the easternmost sub-region of the Loire. It is located to the south of Paris, west of Burgundy. It is an area of hills following the Loire and Cher valleys in the heart of France.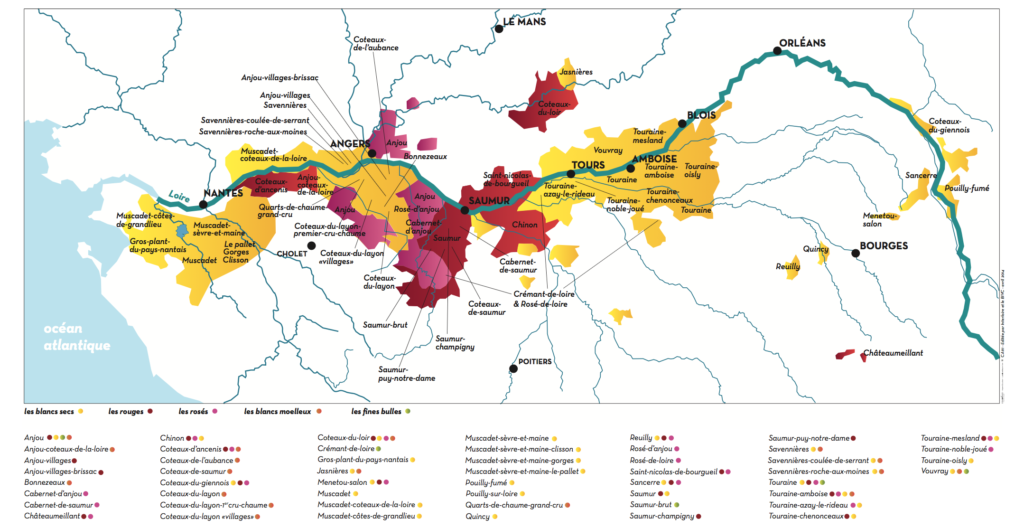 The Essentials of Terroir
Climate & Landscape
The climate here is continental. This is an area of gently rolling hills and plateaux sculpted by the Loire and Cher rivers.
Temperatures
The temperatures vary significantly between winter (-1°C or less) and summer (26°C).
Rainfall
600 to 800 mm per year
Soils & Sub-Regions
…
This content is exclusive for Members. Take a look at the introductory packages below to become a Member of 80 Harvests and get unrestricted access to all our content.
Thank you for supporting the journey and being part of the 80 Harvests community!

Sources of information
Central Loire Valley Wines (Photo credit and also the source of the statistics used in this post)
Pouilly Fumé A.O.C. official website
Clarke, O. & Rand, M. Grapes and Wines. 2015 edition. London: Pavilion.
Robinson, J., 2015. The Oxford Companion to Wine. 4th Ed. Oxford: Oxford University Press.