How many times have you heard someone complain about sulphites in wine? Far too many times in my opinion. I think one of the greatest modern wine myths is that sulphites give you a hangover. If you have ever got a hangover from drinking a glass of orange juice (which has more sulphites than most glasses of wine), then it might give some credence to your opinion. But, if you haven't, then it was most likely just the alcohol that has given you a sore head in the morning. Despite the unintelligible hate of sulphites in the industry, some wine producers have taken heed and started looking for alternative ways to protect their wine without the addition of sulphites*. KWV in South Africa is one, using Rooibos – best known as red bush tea – to preserve the wine instead of using sulphur. 
"What we get from the Honeybush and Rooibos is a polyphenol that prevents oxidation during the making of the wine," explains Chief Viticulturalist Marco Ventrella. "The initial concept was to introduce the actual wood from the Rooibos and Honeybush into the fermenting juice and with that extraction, it extracted the polyphenol that helped prevent the oxidation.  At the moment we are now experimenting with a different technology where we are using a purified essence of tannin from the wood which we find works even better in terms of the effectiveness against oxidation, so we're really excited about that."
The team at KWV have been collaborating with Audacia on this and have been experimenting with many different grape varieties, to see which wines can handle the oft strong Honeybush and Rooibos character. "Chenin Blanc, Chardonnay or Grenache Blanc are probably varieties that are better suited to the technique and these are varietals that can handle a bit of oak so there's a bit of synergy there," explains Marco. "Reds are an open game. The Shiraz I think works really well. For the one we made this year we really reduced the amount of Rooibos wood added but we still added a small amount because I think the flavours work well together. You get a sweet spice and vanilla on the nose. We used the alternative process to make sure that the wine is protected and then used a small amount of the Rooibos to flavour it."
Dubious as I am about sulphite-phobics, I always appreciate an innovative and sustainable way to make wine. And it is as good an excuse as any to test out the potential hangover with some good old-fashioned over-indulgence. 
No added sulphite wine tasting notes
Earth's Essence Pinotage 2015. £9.99 Ocado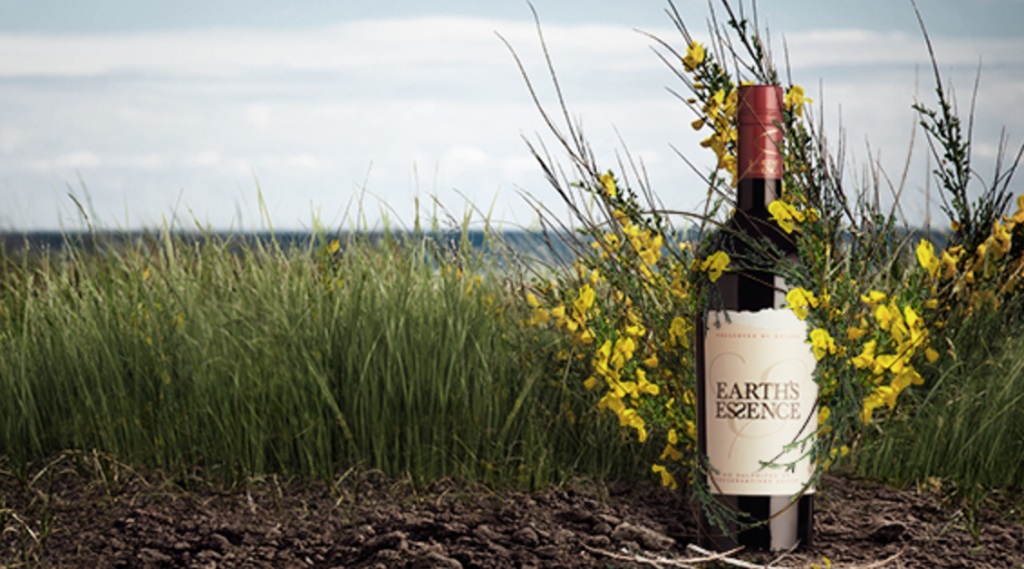 Could a combination of Rooibos and Pinotage be more South African? The soft and fruity nose is matched with a supple and juicy mouth and this Pinotage shows trademark sweet and sour cherry notes and bright, red fruit character throughout the nose and palate. There's an attractive tea leaf and ashy note too that adds complexity to this wine.
Other Tasting Notes from new KWV wines (with naughty, added sulphites!)
Petit Verdot, The Mentors. 2015
Petit Verdot isn't often a variety you get to taste by itself. It is almost always used as a blender in the Old World, especially in Bordeaux where it might make up a meagre 3% in a blend if you are lucky. It is only in the sunny climes of the New World where winemakers are generally bold enough to make it as a single variety. I've tasted several from Argentina and Chile, where it can make a fine single variety when the vintage is warm enough. This is the first I've tried from South Africa and it clearly boasts the right conditions to make a great rendition of this variety – softening its often stiff varietal character and smoothing the typically spiky tannins into a rounder, riper character. Black cherries, violet, cedar and a full body mean this would make a good partner for game – especially if that's thrown onto a traditional South African braii.
Grenache Blanc, Glorious & Gorgeous, £7.99 at the Co-Op
I like an underdog variety like Grenache Blanc making its way to supermarket shelf and reaching a wider audience because it is a grape that deserves a bit more attention. The packaging is almost as fun and fresh as the wine inside which has lively white peach, tangerine peel and fresh floral notes with a fuller mouth that has just a kick of bitter almond on the finish. An affordable introduction to an interesting variety.
*Sulphites are naturally occurring in grapes. No wine has zero sulphites.