Croatia is a beautiful country to visit on any holiday, but it is also a great option for wine lovers and wine adventurists. I spent 10 days hopping between wine regions and islands (and, yes, I did some beach hopping too) which was about right to get a good feeling for Istria and some Dalmatia's wine islands, but I could easily have spent a lot longer enjoying Croatia and visiting more producers… It was hard to pull myself away. Here's my Croatia guide and tips to visiting the wine region. 
Croatia Guide: Visiting wineries
In general, appointments are recommended although most wineries will accept walk-ins depending on how busy they are. Smaller wineries will not necessarily have anyone at the winery every day, so definitely book ahead. You will likely be shown around by the owner and/or winemaker if you do.
Visiting wineries in Istria
Istria has a really well thought-out wine route and wineries are easy to locate on google maps and sat nav. I actually found it easier to navigate than most of the other wine regions I have visited in both North America and South America, and the others in Europe so far. Everyone speaks Italian as well as Croatian and most of my hosts spoke English too.
Visiting wineries on Croatia's islands
The islands have far fewer wineries, so they are pretty easy to find too. Just keep hold of your smart phone and use google maps. Most producers speak some English (and Croatian).

Croatia guide: Getting around
A hire car is the best way to get between wineries, although Croatia is renowned for its cycle routes too. Driving between Istria and Dalmatia was easy, quick and terribly picturesque along the coastal roads. There are some toll roads, but they are brand new and speed up your journey significantly. Toll prices range from a couple euros for short journeys to €15 (at least for my longest). The prices are hiked during peak season, summer time, too.
There are lots of different foot passenger ferries to the islands and some car ferries. It is a bit cumbersome taking a car with you to Hvar but I found it invaluable once on the island. An alternative would be to arrive as a foot passenger and just rent a moped for a day of winery-hopping when you arrive.
One day I dream of visiting Croatia on a boat… Hopefully, I will write a follow up to this post in the future. I am open to offers 😊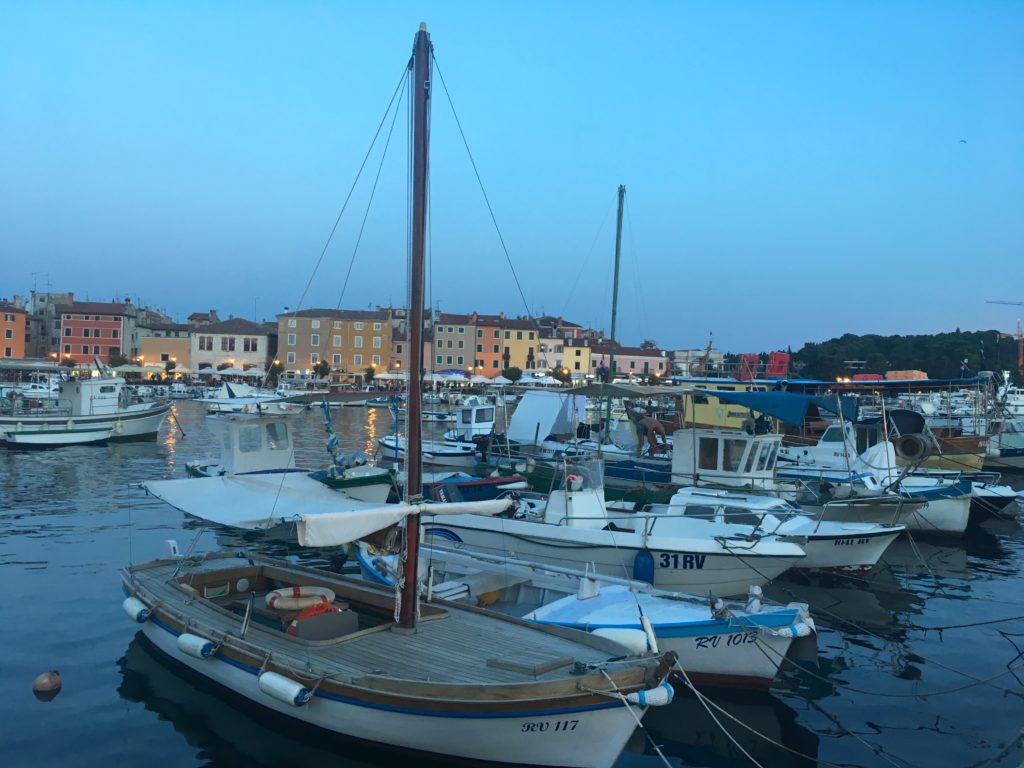 Croatia guide: Where to stay
There are a ton of resorts, campsites, hotels, hostels and apartments – you truly can take your pick!
Where to stay in Hvar
On Hvar island, I loved staying in Vrboska – a smaller sailing town with nice restaurants, lovely beaches and really close to the Stari Grad Plain. It was accessible but peaceful enough to have your own little adventure.
If you are a real escapist, and you have a car, there are also lots of rentals in small coves and harbors with a population you can count on one hand.
For those who are not renting transport, stick to the cities. Both Hvar and Stari Grad are historic with beautiful buildings, cobbled alleyways and glittering views over the harbour. If you fancy a bit more nightlife and action, stay in Hvar. If you are on a romantic or family trip, stay in Stari Grad.
Where to stay in Istria
Where not to stay? If you want the beach there are lots of beautiful coastal towns and villages where you are only a walk from the beach. Rovinj is a jewel in the coastal crown of Istria – a beautiful old city right on the waterfront and a view of it at sunset offers some of the best beauty shots on Instagram.
If you want to really stay in the heart of wine country, stay near Motovun. The reason I don't say in Motovun is that the view of Motovun from down below is perhaps even prettier than the view from Motovun of the valley. I stayed in this home in Brkac and fell in love with the family that own it – they make their own wine, give you fruit from the garden and smothered me in kisses when I left. A real Istria experience.
Croatia guide: Ordering wine at a restaurant
I have to be honest, my experience at restaurants with wine was hit and miss. Some of it was terrible. In general, I had a higher success rate by ordering higher priced bottles rather than the house wine, which is often a local garage wine. You'll be safe ordering any wine from my recommended producer list, and if you have any recommendations to add please do below. Wine in Istria is much better value – and more consistent in quality – than Hvar.
Thank yous (and more tips on Croatian wine)
Tips on Croatia in general

Croat-American sommelier Cliff Rames was a great help in organising my itinerary through Croatia with his tips of top winemakers and eno-tourism experiences in the different regions. He has an excellent blog, Uncorking Croatia, which has lots of hints and tips for Croatian wine.
–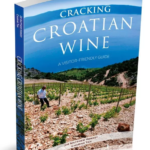 When I arrived in Croatia and started posting on Instagram, Matthew Horkey got in touch to share his new book on Croatia's wine varieties and producers: Cracking Croatian Wine. It is definitely a useful resource for anyone looking for an A-Z on Croatian wine regions, producers and varieties.
Tips on Istria

Judith and Trevor have been working in Istria and importing Croatian wine for the best part of two decades with their company Pacta Connect. They were fantastic ambassadors of Istrian wine and gastronomy and recommended some real gems of producers. They are about to start offering wine tours in the region, so watch this space…
Tips on Hvar
Jo Ahearne is a great resource of information for Hvar, she took me around the vineyards, tasted me through her (fantastic) tanks, bins and barrels of wine and shared her enthusiasm for a wine region on the up. If she has availability, she also takes wine lovers on in-depth tasting tours around the island. It isn't often you get a wine tour from an MW!
Other Croatia resources: