Are you an intrepid videographer or filmmaker? Want to spend a week discovering Tunisia and creating a mini-documentary on its culture, people and wines? Perhaps you didn't realise Tunisia even has wine… it does! And Tunisia is part of our global adventure visiting 80 wine regions around the world. We are heading to Tunisia this Summer for a week, and we need a talented videographer and filmmaker to join us!
What you get:
An expenses paid trip to Tunisia for a week in August and a chance to discover a unique country
The opportunity to make and create a short documentary/video blog
Become part of a global project and show your work to a new audience
An opportunity for future work with 80 Harvests
What is required of you:
Spend a week filming and documenting the journey in Tunisia, meeting local wine producers and chefs, and visiting travel and tourism highlights
Professionally film, edit and complete a short video documentary (a 1 minute teaser, and a 8-10 min full version) in collaboration with 80 Harvests
Provide your own filming equipment and bring a professional, and adventurous, attitude
More about 80 Harvests
My name is Amanda Barnes, and I am a wine and travel writer. I'm originally from the UK, but have spent the last 8 years living in South America. Last year, I started a global project discovering wine regions from all over the globe – Around the World in 80 Harvests. Over the course of three years, I'm visiting 80 wine regions in 42 different countries in order to communicate what makes them each unique and special.
Through the project I am visiting some really amazing places but I feel that words can only express them to a certain extent. This summer – in early August – I'm going to visit Tunisia for a week. This is a wine country that really excites me. Tunisia has been producing wine for over 2000 years, it is one of the first wine producing countries in the world. Aside from the intriguing wine industry, it is a country with a fascinating culture and history. Through our short film documentary I want to touch on the main pillar-stones of Tunisian history, culture, cuisine and the people. You don't need to know anything about wine. In fact, this shouldn't feel like a 'wine film' at all. I am more keen for a travel-style video blog, something like this, or even this, or maybe this. But the goal is to make something original and have the vibrance, character and experience of the place shine through.
We can discuss the details and direction more in person, but if you are interested in applying, here's what you have to do:
Send a 1-2 minute video show reel showcasing your skills as a videographer. It can be of your local town or a topic of interest. I just want to see your technical skills and your flair.
Upload the video to Youtube or Vimeo and send me the link through this contact form with a paragraph about yourself, what your interests are and why you think you would be great for this project.
Give details of one professional reference (email and telephone), this can be a course tutor, film teacher or someone who has hired you professionally.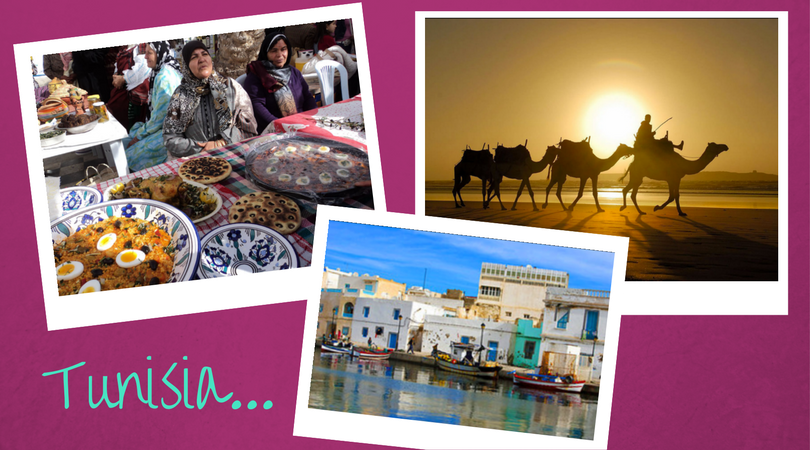 Conditions:
Applicants must be over 18, with a valid passport, and able to travel to Tunisia in August 2017.
All applications must be received before 28th April. Selected candidates may be interviewed during the first week of May 2017, and a final decision will be made by Monday 8th May.
The chosen candidate agrees to these Terms & Conditions.