There are some drives you know you'll always remember, and my drive through Washington's wine region is one of them. The fact I was driving around in a ridiculously oversized car certainly helped (why renting a 9-seater SUV worked out cheapest, I'll never understand…) and the pimped out sound system did make me feel like a bad ass. But it was largely thanks to the dramatic weather change that it sticks out so much in my memory.
I had spent the morning treading the parched earth of the vineyards in Yakima with the hot sun sizzling my bare shoulders. But less than an hour down the road, I was driving through torrential rain in the Cascade Mountains with barely a metre's visibility. Wipers on full throttle, 80s power ballads blaring out, I crawled through the mountain pass towards the Pacific coast and onwards to the city of Seattle. The cold, heavy marine fog was a rude awakening as I arrived, shivering, in my summer apparel. I didn't know if my nose was pink from sunburn that morning or because of the afternoon's freezing temperatures. Either way, it took me by surprise – as it has others before me.
Washington wine region: An unexpected oasis
"Washington was perceived as north, cold and wet," Bob Betz, a renowned Washington winemaker and MW, told me over a few glasses of his tasty Cabernet. "Everyone thought that because we were close to Alaska, all it did was rain, and that it was pretty freezing here."
Bob probably knows the stereotype of Washington better than anyone – he spent 28 years at Washington's oldest winery, Chateau St. Michelle, peddling its wine across the US (and later the world) when Washington barely even registered as a wine region. "The truth is, if you look at where the vineyard regions of Washington are, they are in the shadow of the Cascade Mountains. This enormous mountain range has peaks of up to 3,500 metres that block the cool, wet weather systems from coming off the Pacific Ocean, making the vineyard area of Washington a much drier, warmer, and hospitable spot to grow classic vinifera varieties."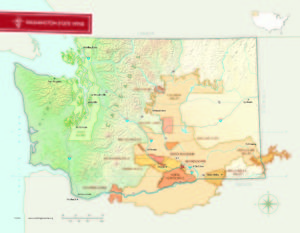 Landlocked between high mountains and a desert, the Columbia Valley (aka. Columbia Basin to the locals) has an entirely different climate to the rainy reputation of its urban capital, Seattle. The average rainfall in the wine region in Yakima, for example, is just 210mm a year, compared to 950mm on the other side of the mountains. And most of Yakima's 'rainfall' is actually measured by inches of snow in the winter.
Washington's wine region is, in a word, extreme. The state might border Canada and sit on the northern edge of the 'wine belt' perimeter, but it isn't its northerly persuasion that makes the Columbia Valley extreme, but rather its continentality.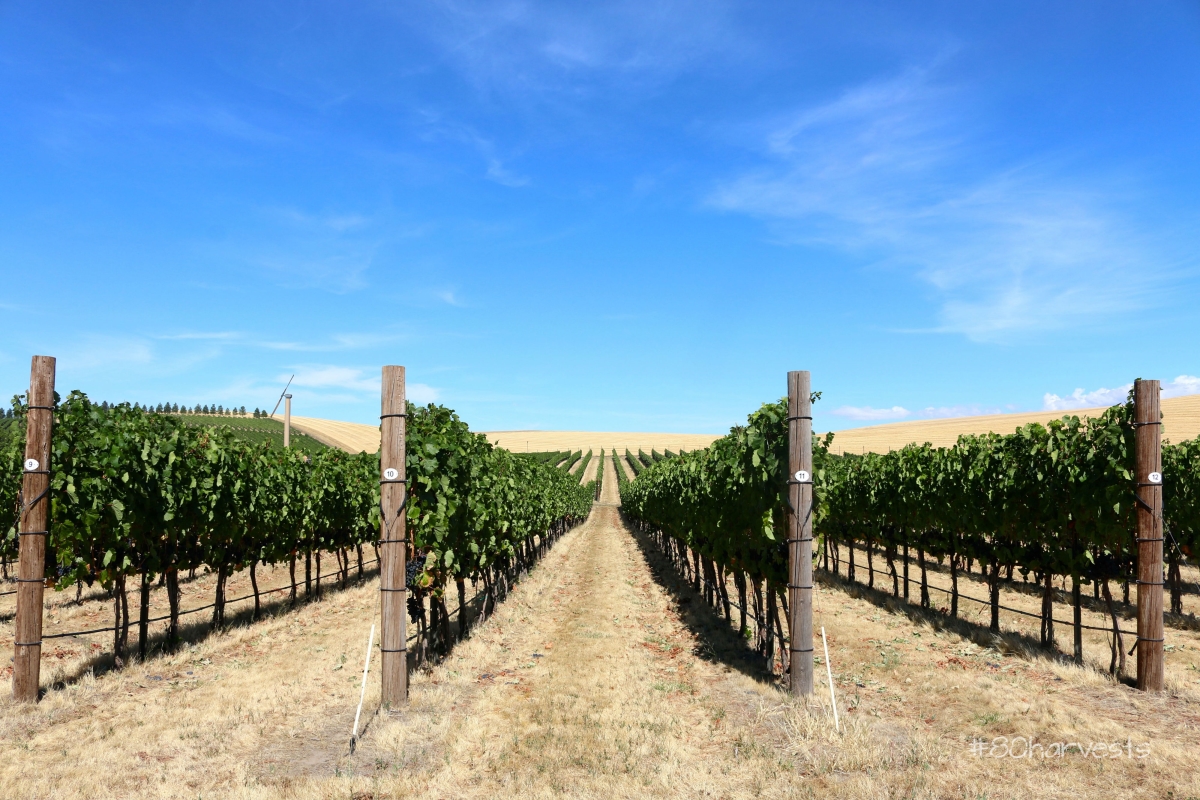 Opening the floodgates of time: Missoula Floods & the formation of the Washington wine region
The Columbia 'basin' is a depressed lava plain, created after millions of years of lava flow piled up until eventually the molten crust was over 1.8km thick. The sheer weight caused central Washington to sink. It depressed the earth's crust, lowering the elevation and effectively creating a bowl – or basin.
The valley was further carved out by the frequent bursting of an ice dam and the consequent glacial floods – the Missoula Floods – millions of years later. For those who haven't studied US geological history, the Missoula Floods were a really big deal. It wasn't just one flood, but several cataclysmic floods over a period of some 2000 years. How big? Well, a renowned geologist told me the other day that there is no way to accurately guess how much water was being pushed through 15,000 years ago. But, for the sake of trying to gauge the enormity of the floods, scientific (ahem, Wikipedia) guesstimates suggest that these 400-feet deep floods would flow at up to 130km an hour, dumping 13 times more water than the Amazon river. So, pretty big.
These destructive glacial floods scraped the earth bare exposing the volcanic soils beneath. It left the Channeled Scablands to the east, and effectively created a lake over, what is today, the wine region. The lake has since dried up and the valley is now a patchwork of volcanic, alluvial and windblown (loess) soils. The rivers that remain rush down through the steep crevices of Columbia Gorge and out to Oregon. These rivers and waterways are a lifeline to the vineyards, which are essentially growing in a desert.
An extreme continental climate
Sitting in the rain shadow cast by the mammoth Cascade Mountains, Columbia Valley is exposed to the full cycle of seasonal and daily extremes in temperature. That means often nauseatingly dry heat in the summer and bitterly cold temperatures in the winter. Vines, and people, have to be hardy to be able to survive both extremes.
The first priority is to survive the winter. Night-time temperatures in winter in Walla Walla, for example, average minus 1°C.  However a prolonged cold spell – such as occurred in 1996 and 2004 when temperatures dropped below minus 28°C for several days – cause indiscriminate vine death. Which is as bad as it sounds.
To avoid losing their treasured vines to death's icy grip, some producers bury their vines (alive) over the winter. This can help protect them from really cold winters, which tends to occur a couple times each decade. Planting higher up is also a safer bet, as cold air is heavy and sinks to the lowest point.
Having survived winter, the next icy hurdle for Washington's vines are the frosts of spring and autumn. The physical boundaries imposed by Mother Nature are quite clear to winemakers. In Walla Walla, almost no one plants above 500 metres because the altitude makes it too cold in the shoulder seasons. The vineyards that are too low, however, jeopardise falling into the frost pockets or, even worse, the deep freeze zone. To avoid the gamble, most vineyards are planted in the 'safe zone' – somewhere between the 250 and 500 metre mark.
A silver lining of these sub-zero temperatures is that some believe it stops the phylloxera louse from spreading. The dry, sandy soils in the region mean that most of Washington's wine regions are uninhabitable, or at least undesirable, for phylloxera, which gives producers the unique advantage of having un-grafted vines (that grow on their own roots).
Ungrafted vines recover quicker from harsh winters, and arguably – according to wine purists – produce better, more original flavours that reflect the origin.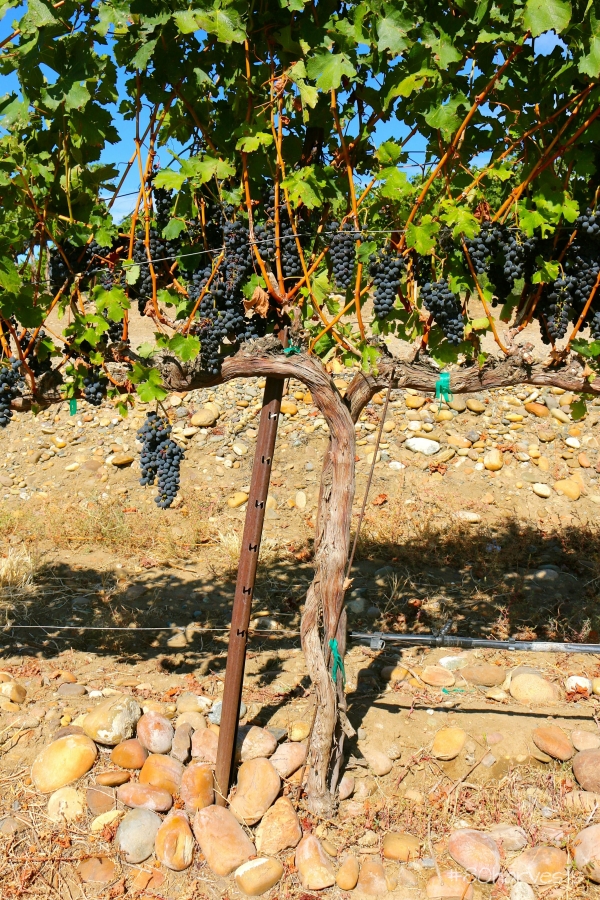 On the flip side of this climate coin, is the extreme heat. Temperatures can reach up to 40°C in the summer and the days are long (this is where Washington's northerly latitude does come into play). When you combine the extra hours of sunlight with the hot and dry weather, you swing to the other side of the climate pendulum. "We are an area of many extremes," says winemaker Co Dinn while we are standing baking in the sun on Snipes Mountain. "We have extremely bright sun, extremely long days, we can have heat into the 90s [approx. 32°C], and that's fantastic for Syrah." And he's not lying. I lean down and taste a Syrah grape: it's gorgeous – full of warm, juicy black fruit and still with a lingering spiciness.
As Co says, the intense, dry and warm sunshine is great for ripening grapes (especially long-cycle red varieties) but as temperatures regularly soar, producers have to take care the grapes don't get sunburnt or dehydrated. Water management, leaf shading and finding the right spot – the sweet spot – for each variety is key.
The importance of Washington's mesoclimates
Columbia Valley is split into 14 AVAs, which are, however, by no means uniform and there exist several mesoclimates within each. Take Walla Walla for example. The difference in altitude affects not only the risks of frost and freeze, but also the daily temperatures. Wine producer àMaurice, located towards the eastern edge of Walla Walla by the foothills of the Blue Mountains, certainly feels the difference.
"You get more rain and wind up here, and in general you get more of a buffer to the hard freeze that comes in early winter," explains winemaker Anna Schafer. We are standing in her vineyard, where the afternoon wind is beginning to pick up. This refreshing breeze is caused by an inversion effect, where the rising heat from the valley floor brings down cool air from the mountains. "Vines can photosynthesise at up to 100°F [37°C] up here and they don't really shut down because of these strong breezes. You can pretty much set your watch by the daily breeze – at 3 o'clock!" This difference means that at àMaurice, they pick on average 3 weeks later than producers on the valley floor, just 10km away.
These mesoclimates give Washington winemakers a wide range of different characteristics to play with and many producers will blend wines from different regions. "Horse Heaven Hills reds from a tannic perspective are just a little bit more elegant," says Columbia Winery's winemaker Sean Hails, talking about his favourite Washington wine region AVAs. "In Wahluke Slope they are just a little bit chunkier. They are a little bit grainier and bigger. And then Red Mountain is even bigger, with more expressive tannins, and an earthiness that is also kind of interwoven with the wonderful fruit that just makes it so special."
What remains consistent across the board though, are the extreme shifts in temperature. And, while only the hardier varieties can flourish here, they all share, what I'd like to call, 'the big payoff'.
The big payoff: Why Washington is worth it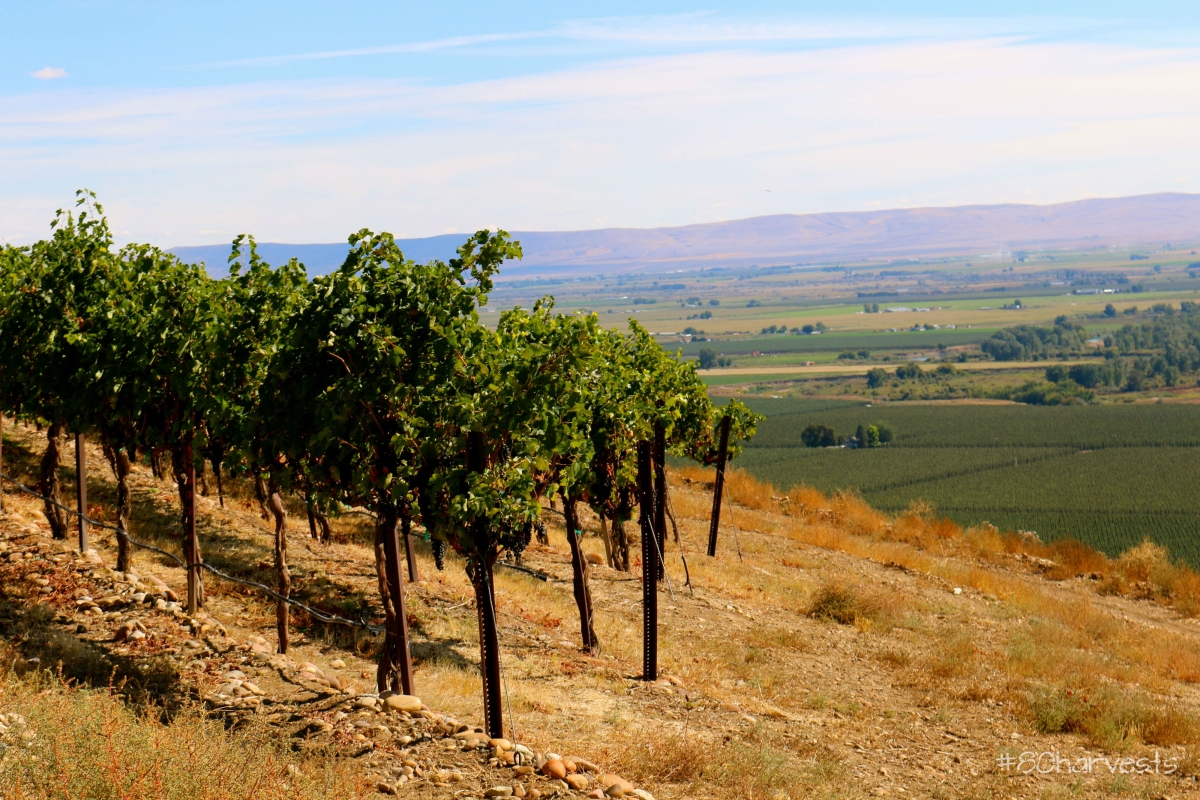 No wine producer in their right mind is prepared to deal with freezes, frosts and 40°C temperatures if the benefits don't outweigh the downsides. And as one of the fastest growing wine regions in the US (wine production has doubled and the number of wineries has almost quadrupled to over 900 wine producers in the last decade), making wine in Washington is clearly – as any L'Oreal shampoo girl would smugly say – 'worth it'.
The cold winter and long, dry growing season offer two major advantages: a relatively disease and fungus-free climate, and a staggering 22°C difference in temperatures between day and night.
The extreme heat is balanced out by the cool desert nights, which preserve the acidity, colour and desirable aromas and flavours in the grapes.
Many fruits actually deliver their best when they are pushed to the limit with cool nights and hot, sunny days. Apples, like grapes, are one of them. No surprise then that Washington is the biggest producer of apples in the US.
However, Walla Walla or Red Mountain didn't become famous for their apple pie, but rather their big red wines.
A good year will provide ideal conditions for wines with intensity of flavour, ripe fruit concentration, good structure and a spine of acidity. It will also provide a certain nuance not always found in the New World.
"I think Washington is somewhere between the Old and New World – we have the generosity (and sunshine and heat) of the New World, but the intricacy of the Old World," says Swiss winemaker Jean-François Pellet, talking about what attracted him to make wines at Pepper Bridge in the Walla Walla AVA.
The daily, seasonal and vintage variation in Washington is what many winemakers argue adds nuance to their wines. So which wines really shine in Washington?
Washington wine region wines: What to drink
Although the production of Washington is almost split straight down the middle, with 58% reds and 42% whites, its reputation has largely been built on reds. Here are some of the key varieties that you should seek out:
Price guide: $ <US$25;
$$ US$26 – 50;
$$$ > US$51.
Syrah
The Syrah in Washington is so good that it convinced Master Sommelier Greg Harrington to get off the restaurant floor and into the barrel room to start making his own Syrah wine. Knowing that Greg has tasted Syrah from all over the world in the course of his career, I wanted to know what it was about Washington Syrah that bowled him over. "I think it is special because you can have red fruit and black fruit and wines being primarily fruity in their youth, but then as they age, they develop this really Old World complexity. With things like Syrah, you get the black pepper, you get leather and smoke. And I think for me that's really the special part: one foot in the Old World and one foot in the New World."
Washington Syrah to seek out:
Cabernet Sauvignon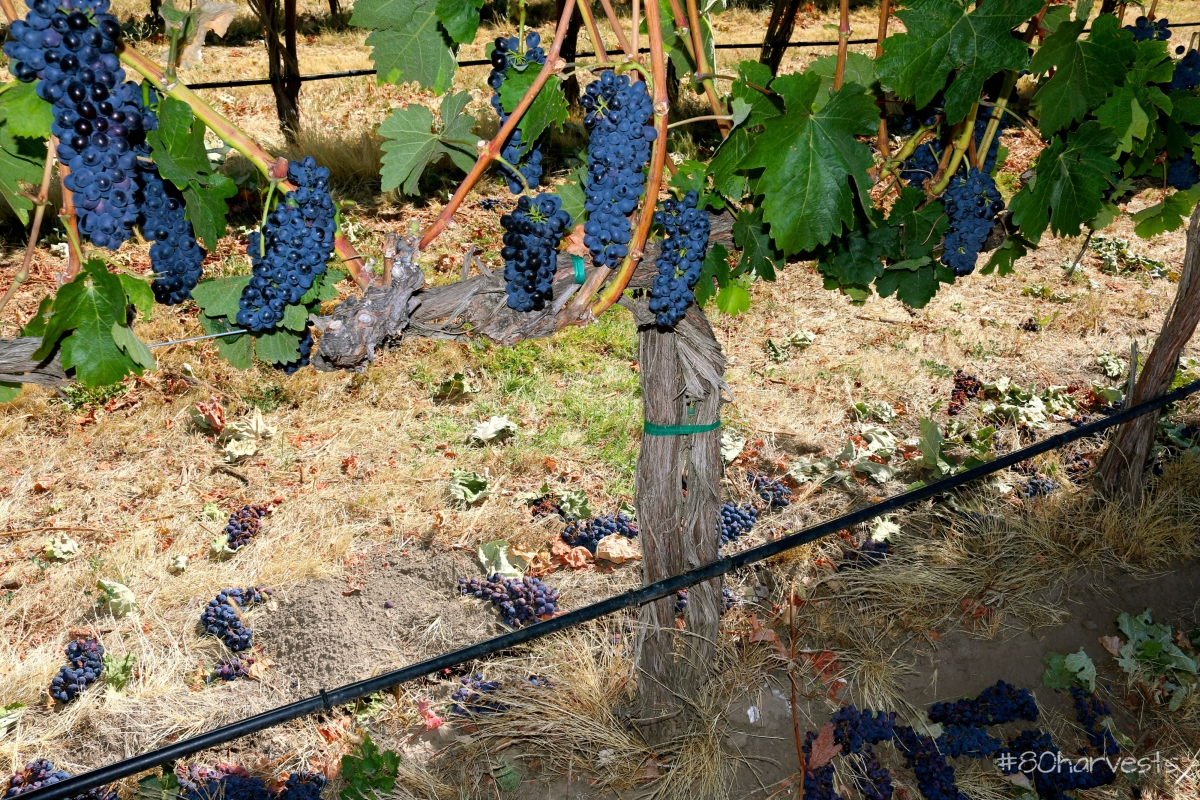 The other serious contender to be crowned king of grapes in Washington is Cabernet. I'll let Master of Wine Bob Betz fight this battle: "Washington Cabernet Sauvignon is, for me, our greatest grape. It has the most character, the most definition, the ability to age – and not just grow older but to grow more complex over time." So how does it compare to the many great Cabernets of the world, Bob? "It's not French, it's not Californian and it's not Aussie, but if I had to look at the continuum of Cabernet character in the world, it would be centre-towards-Bordeaux vs centre-towards-Napa. It has some of the structural notes of Bordeaux, a little bit of the dried herbs of anise and thyme and little hints of rosemary, blackcurrant based and structurally is not as fleshy as California or Australia, but not as structured as Bordeaux." Enough said. And these wines below prove it:
Washington Cabernet Sauvignon to uncork:
Red blends: Rhône vs Bordeaux
Naturally red blends are a big deal in a wine region where Syrah and Cabernet do well. And most of the blends either lean towards the style of Rhône blends or focus on Bordeaux varieties. Some of the components of these blends – Mourvèdre, Malbec, Petit Verdot – are pretty outstanding as single varieties too. Here are some blends to get you started:
Washington Bordeaux-style blends:
Washington Rhône-style blends:
Washington Whites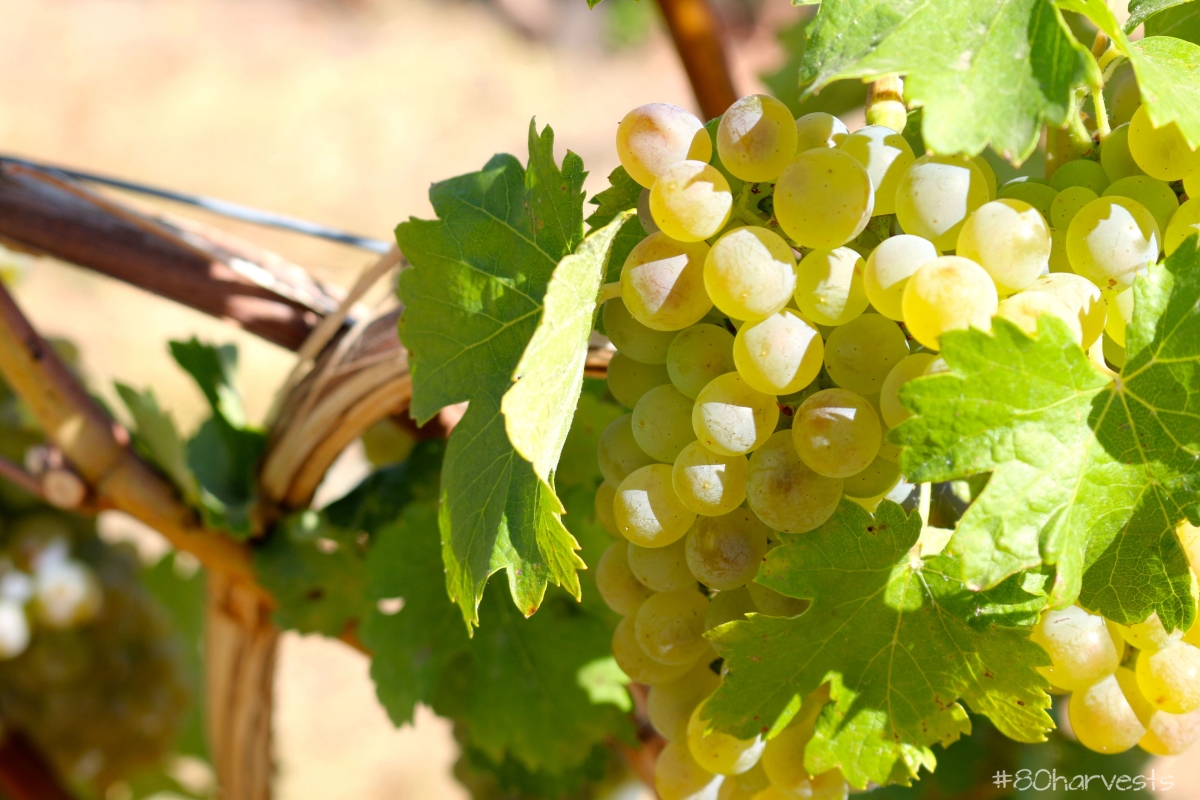 It would be doing a disservice to 42% of the region's wine grapes to not recommend some white wines and, for the newest generation of winemakers at least, the diversity that Washington offers is what excites them about making wine here. "What's neat about the versatility of Washington is that you have various microclimates and terroirs that really complement the style of wine that you are looking for," says 32-year-old winemaker Victor Palencia, who was practically born in the vineyards and confides he has actually been making wine since before he was the legal age to drink it. "So for me, it's like a playground where I can explore varieties like Albariño, that are very similar to the ones you find in Galicia, to Cabernet Sauvignon that can be as big and bold as some of the Bordeaux you find out there." Rhone varieties obviously do well in Washington too, but so do some less likely candidates when they happen to find the right micro-climate. Here are a couple whites to whet your appetite:
Want to know more about Washington wine region and wines? Check out these vineyard interviews with winemakers Bob Betz, Co Dinn, Sean Hails, Greg Harrington, Victor Palencia and Anna Schafer.